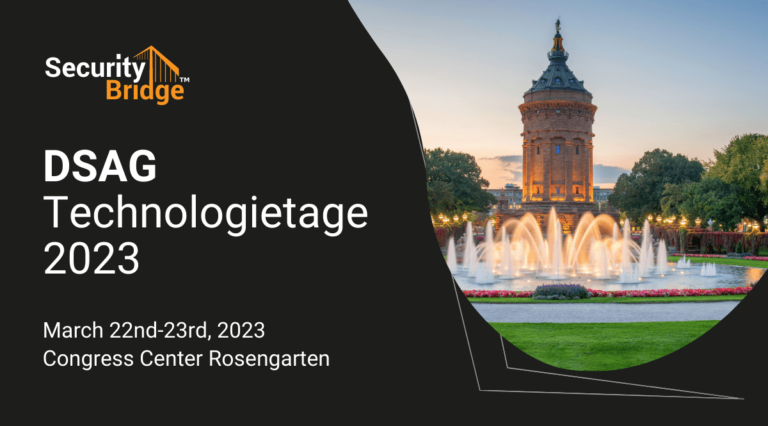 SecurityBridge at the DSAG Technologietage 2023
Cybersecurity concerns continue to grow as we move closer to a fully digitalized world. This is especially important for companies that safeguard business-critical information in systems like SAP. With that in mind, the DSAG Technologietage 2023's motto, Work in progress, delves into what is needed for this move to a fully digitalized world focused on SAP systems.
What is the DSAG 2023 Technologie Tagen?
The DSAG Technologietage (Technology Days) is one of the most influential events for knowledge exchange among technologists and technology enthusiasts.
Since 2003, the German-speaking SAP User Group (DSAG) has highlighted the most relevant developments and trends around SAP in the technology sector at the two-day spring event. Hands-on work will be the main focus for the more than 2,000 participants. The agenda includes practice-oriented presentations, discussion panels, TED talks, and expert sessions. The accompanying exhibition with SAP partners is a popular forum for dialog with SAP experts, networking, and establishing new partnerships. The DSAG Technology Days are open to both DSAG members and non-members.
SecurityBridge will be joining again this year to further expand the discussions regarding SAP Security, meet with partners and clients, and network with the SAP landscape. Make sure to drop by our booth to learn more about us and our offerings to protect your SAP systems. The DSAG TT 2023 will be taking place from March 22nd-23rd in Mannheim at the Rosengarten Congress Center.
March 22nd-23rd, 2023
Congress Center Rosengarten, Mannheim
March 22nd-23rd, 2023
Congress Center Rosengarten, Mannheim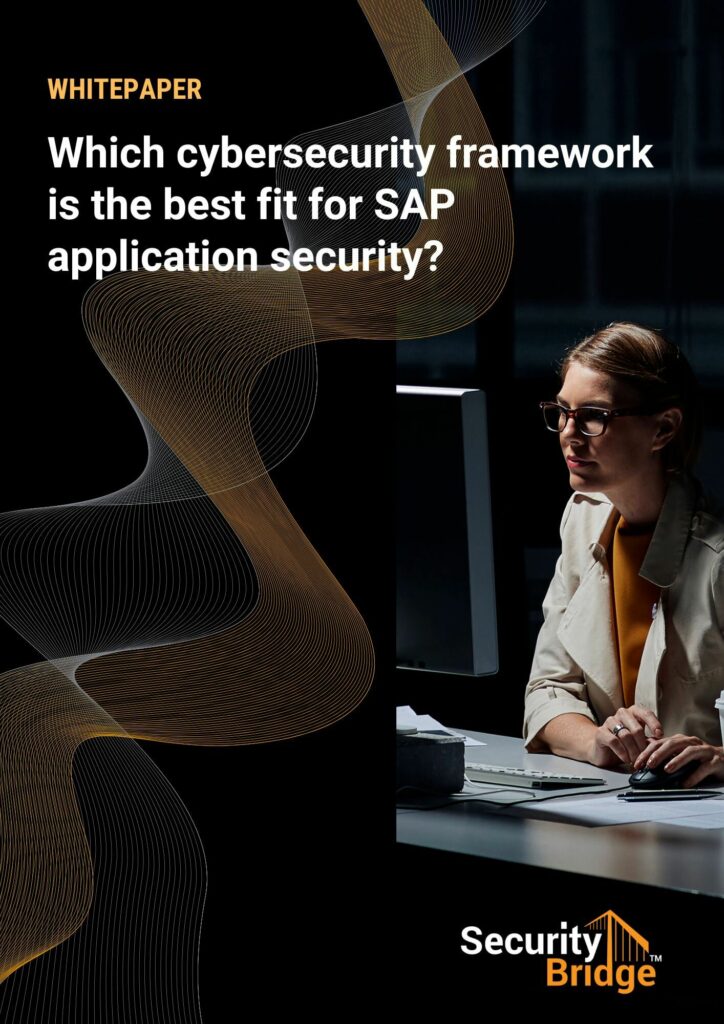 Download the White Paper "Which cybersecurity framework is the best fit for SAP application security?" to learn more about the available frameworks, the challenges when adopting a framework, and more.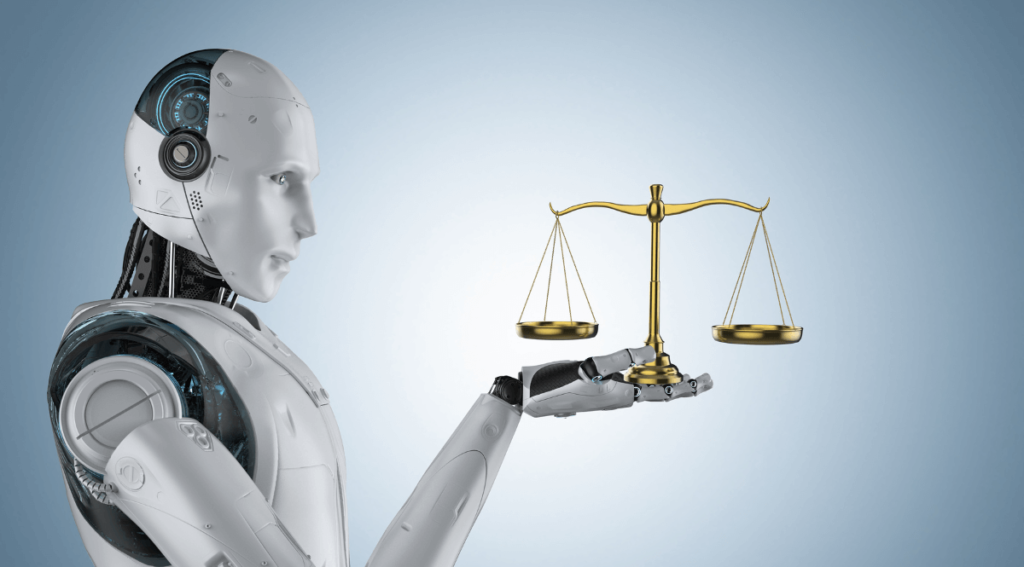 SAP Cybersecurity

-

Security News
Businesses must be more cautious to protect themselves from cyber threats as digitalization and the use of SAP systems increase. SAP S/4HANA is critical for many enterprises as it provides the foundation for business operations. As digitalization and Industry 4.0 continue to increase, SAP S/4HANA lays the foundation for many modern business scenarios. SAP systems are important for many industries and their security is a major concern, making them vulnerable to cyber attackers. This article will discuss cyber risks and how you can assess your individual and organizational SAP systems' risks. What are cyber risks?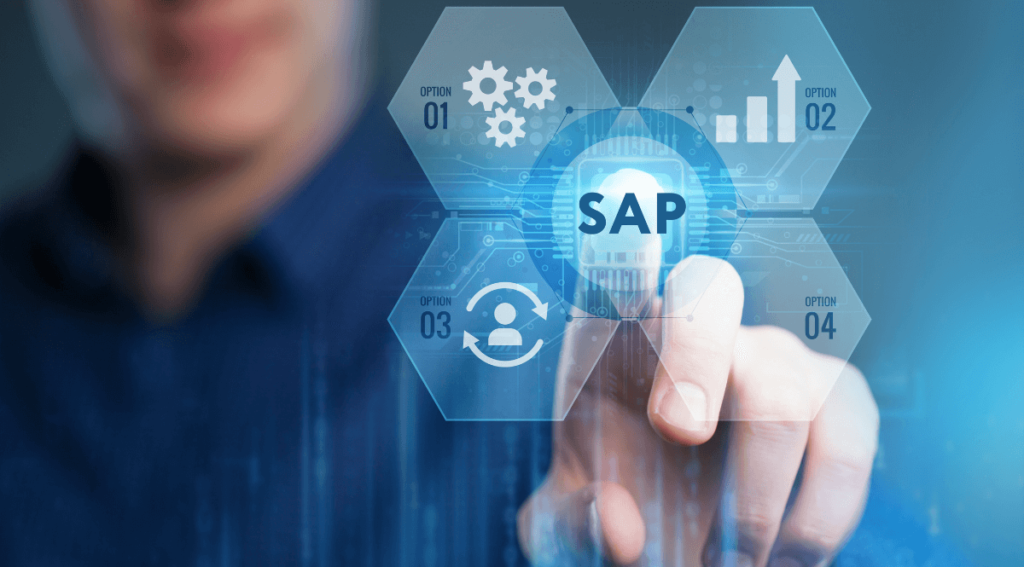 SAP Cybersecurity

-

SAP Patch Management

-

SAP Security Patch Day

-

Security News
Installing SAP patches is crucial for maintaining a robust and secure enterprise resource planning (ERP) system. SAP, one of the leading ERP systems in the world, is constantly evolving to meet the changing needs of businesses. As a result, SAP releases various patches to address issues and enhance the functionality of its software. However, installing SAP patches can present challenges for IT teams, such as ensuring minimal disruption to business operations, managing risks, and testing the non-implemented patches. This article will discuss the three most common types of SAP patches- kernel patches, snote patches, and support packs - and the best practices for installing them.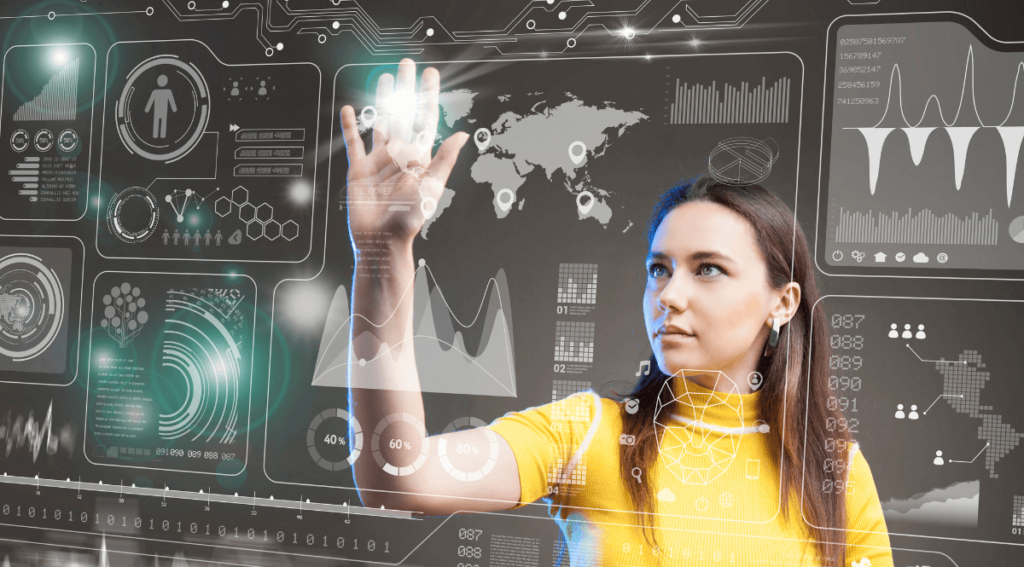 SAP Cybersecurity

-

SAP Interface

-

Security News
In this blog article, we will explore the importance of SAP interface security and discuss the various measures businesses can take to protect their systems and data. We will also examine some common threats to SAP interfaces and how to mitigate them. To safeguard your business, you need to understand the importance of SAP interface security and take steps to make your interfaces secure.