SAP SE is the leading provider for enterprise application solutions. Software from Walldorf is the digital backbone for many organizations around the globe supporting logistics, billing and sales processes. 480.000 SAP customers process 70% of the world's market revenue using SAP ERP. Critical infrastructure such as water and energy supply relies on SAP solutions.
These facts alone stress the importance of SAP security. Unfortunately, SAP systems are also incredibly complex – the SAP Business Suite has a staggering 320 million lines of code – compared to about 60 million lines of code for a Linux operating system. Also, a major part of SAP's portfolio  uses proprietary technology. As a result, SAP systems often are the weak link in any cyber security strategy.
Securing a SAP system or an entire landscape remains a challenge for many companies for good reason. As per today the on premise applications of SAP Netweaver are not secure by default. Thousand security relevant settings and dynamic configuration settings have to be considered. In consequence the basis admin needs to invest significant efforts to harden the SAP applications and ensure it complies with external and internal SAP guidelines. And while SAP Netweaver usually contain the company's most valuable data, the proprietary technology makes it difficult to integrate SAP landscapes into common security monitoring solutions.
Given the importance of SAP enterprise solutions like S/4HANA, securing those systems should be a top priority for every company. Vulnerability management, (ABAP) custom code security and real-time threat detection should be considered the cornerstones of any SAP security strategy.
Handling these in increasingly complex SAP landscapes necessitates a smart solution for a comprehensive security overview. Our SecurityBridge solution gives you a 360° view on the state of your security, including continuous monitoring in real-time.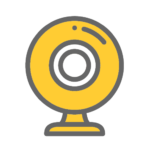 Increase your SAP Security posture!
Get in contact to request a demo today. Gain insights into SAP Security operations using SecurityBridge.
Providing protection from the ground up
Companies must gain security insights into the core of their SAP systems and processes to give them the protection they require, enabling them for reactive approaches to cyberthreats.
Digital transformation projects based on S/4HANA and SAP Cloud Platform (SCP) have provided unprecedented opportunities for businesses and revolutionised industries as a result. But this has come at a price as organisations have now been opened up to a growing array of cyberthreats.
Introduction of the General Data Protection Regulation (GDPR) in 2018 has forced SAP customers to take a more proactive approach to cybersecurity. Now, facing hefty fines for non-compliance, companies in all industries are prioritising investment in cybersecurity. With the security perimeter shifting from the office to the home, security leaders must speak the language of the business more than ever, to build the culture needed to protect their company and overcome the perception they are blockers of innovation.
" We built SecurityBridge for SAP, a holistic SAP security suite to help companies around the globe to master the growing challenges protecting their business and customers' data against the near-constant attacks. "
Christoph Nagy
CEO at SecurityBridge
Security teams need to work backward by thinking of the worst possible situation and then to implement a cybersecurity-by-design process and measures that will either stop threats agains SAP or reduce the damage. Cybersecurity needs to become a fundamental business practice that affects people, processes and technology, and a core principle of implementing and designing processes. SAP Authorization, SAP Basis, IT Infrastructure and Security Teams needs to work together under the guidance of the chief information security officer (CISO).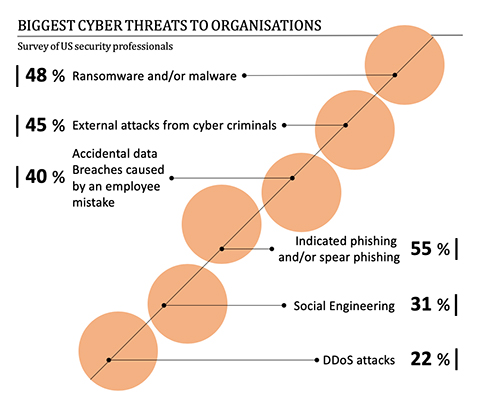 SAP systems are "high value targets" for an attacker and the data of SAP ERP system can be described as mission critical for every company.
Therefore, attacks on such systems should be prevented or at least recognized in an early stage of an attack. SecurityBridge has been build to protect SAP instances from the threat potential of internal and external cyberattacks. SAP customers must make SAP security a high priority agenda item on their yearly planning and budget rounds. 
Ransomware and/or malware-based attacks are typically not impacting the security posture of SAP, while phishing/spear-phishing and social engineering strategies make it more likely an attacker gains external access to secure data residing in the SAP database.