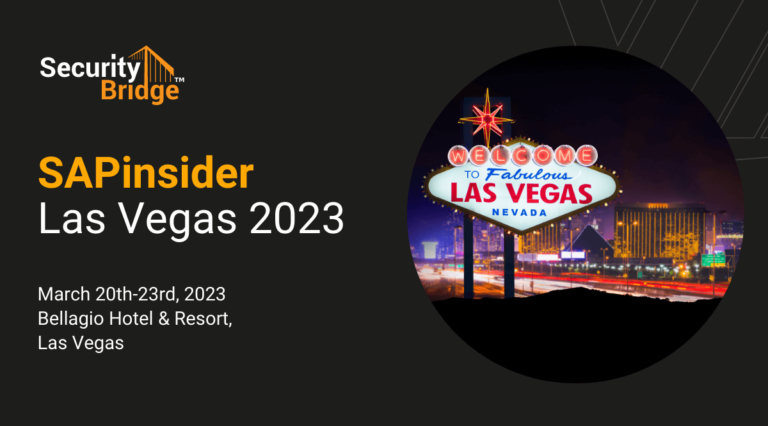 Meet us at SAPinsider Las Vegas 2023
Are you ready to learn all about SAP Security and how SecurityBridge can help you protect your business-critical information? Make sure to come join us at our booth at this year's SAPinsider 2023 Conference in Las Vegas at the Bellagio Hotel from March 20th to 23rd. Additionally, you are welcome to attend our live presentation during the event. During this live event, one of our SAP Security Experts will talk more in-depth about SAP Security.
What is the SAPInsider 2023 conference?
The SAPinsider 2023 Conference is one of the largest and fastest-growing communities of SAP Experts and users. Taking place in Las Vegas this year, the event will feature multiple keynote speakers from renowned organizations, including SecurityBridge. Make sure to come by our booth in the event's exhibitors' area to learn about cybersecurity for SAP systems, get an interactive demo of the SecurityBridge platform, and learn more about our partner offerings.
The SAPInsider 2023 Cybersecurity program is designed to help you protect against the looming threat of ransomware and stay up-to-date on the latest cybersecurity trends and strategies to keep your digital assets and networks safe. Get to meet industry experts in the fabulous Las Vegas scenery.
Make sure to register now and reach out to us if you would like discounted tickets or want to know more about the event.
March 20th-23rd, 2023
Bellagio Hotel, Las Vegas
March 20th-23rd, 2023
Bellagio Hotel, Las Vegas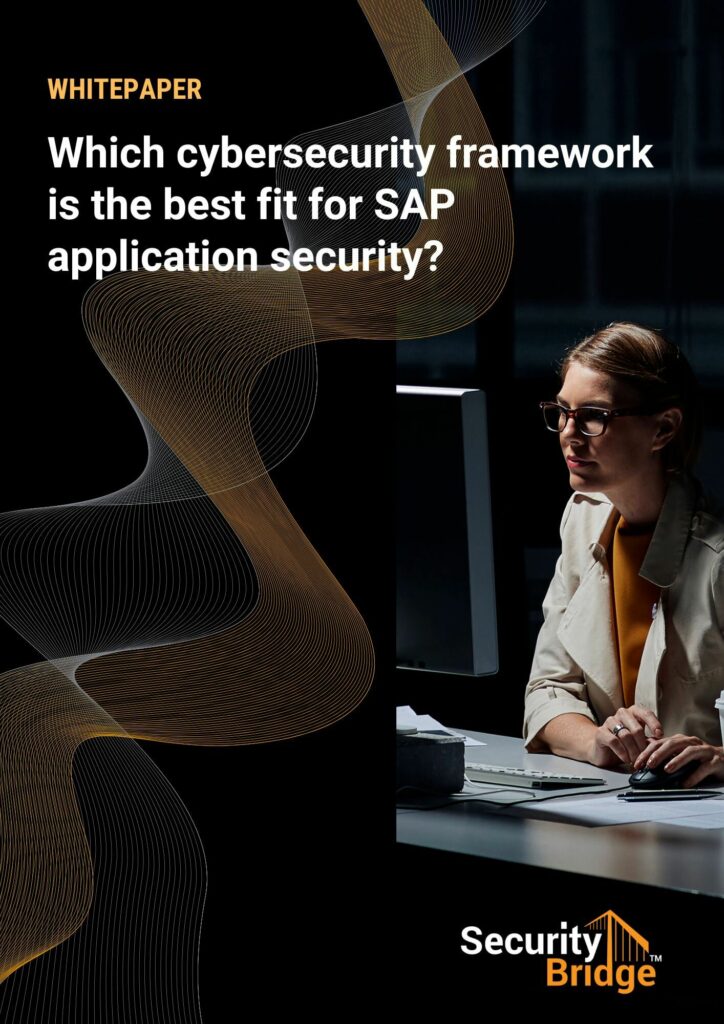 Download the White Paper "Which cybersecurity framework is the best fit for SAP application security?" to learn more about the available frameworks, the challenges when adopting a framework, and more.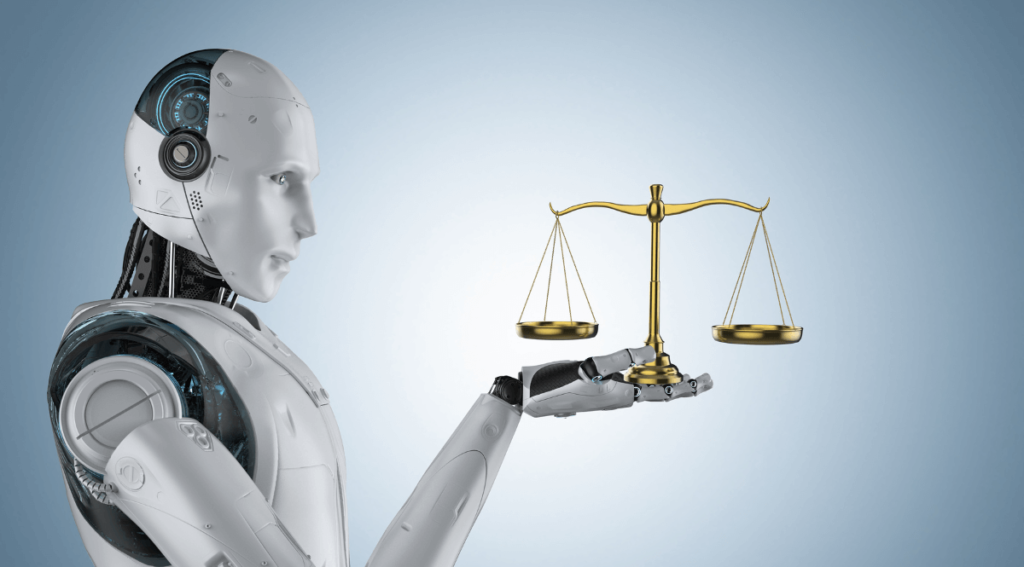 SAP Cybersecurity

-

Security News
Businesses must be more cautious to protect themselves from cyber threats as digitalization and the use of SAP systems increase. SAP S/4HANA is critical for many enterprises as it provides the foundation for business operations. As digitalization and Industry 4.0 continue to increase, SAP S/4HANA lays the foundation for many modern business scenarios. SAP systems are important for many industries and their security is a major concern, making them vulnerable to cyber attackers. This article will discuss cyber risks and how you can assess your individual and organizational SAP systems' risks. What are cyber risks?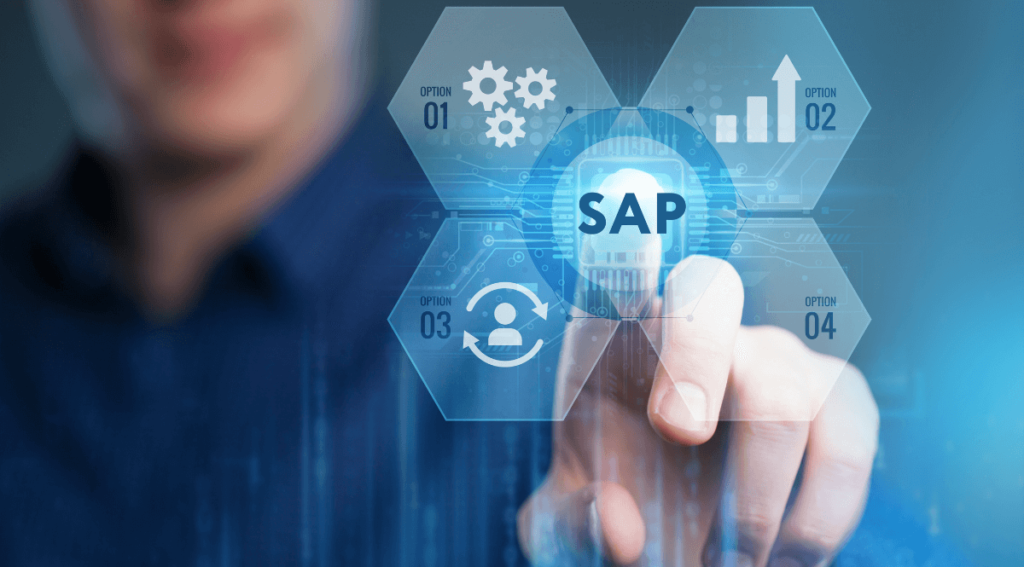 SAP Cybersecurity

-

SAP Patch Management

-

SAP Security Patch Day

-

Security News
Installing SAP patches is crucial for maintaining a robust and secure enterprise resource planning (ERP) system. SAP, one of the leading ERP systems in the world, is constantly evolving to meet the changing needs of businesses. As a result, SAP releases various patches to address issues and enhance the functionality of its software. However, installing SAP patches can present challenges for IT teams, such as ensuring minimal disruption to business operations, managing risks, and testing the non-implemented patches. This article will discuss the three most common types of SAP patches- kernel patches, snote patches, and support packs - and the best practices for installing them.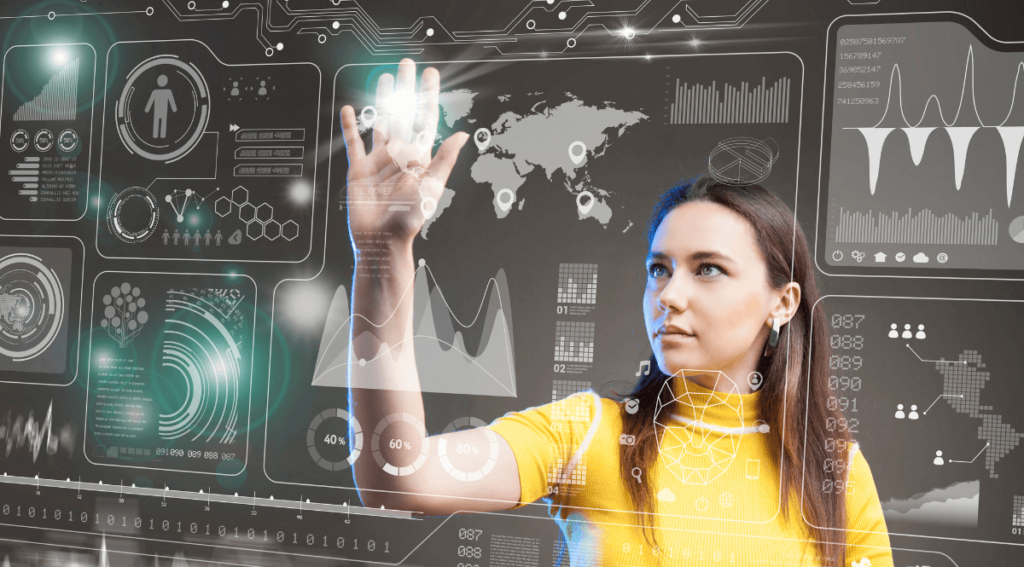 SAP Cybersecurity

-

SAP Interface

-

Security News
In this blog article, we will explore the importance of SAP interface security and discuss the various measures businesses can take to protect their systems and data. We will also examine some common threats to SAP interfaces and how to mitigate them. To safeguard your business, you need to understand the importance of SAP interface security and take steps to make your interfaces secure.