Join our 3rd #CrossTheBridge Cycling Event!
We are thrilled to invite you to our annual Cycling Event that will take place on Friday, September 8th.
This occasion aims to bring together our esteemed partners and valued customers to share memorable experiences and create lasting connections.
Here's an overview of what you can expect:
🌟 Guest of Honor Acquaintance: This year, we are thrilled to have Leo van Vliet, a renowned professional racing cyclist and winner of a stage in the Tour de France, joining us for the event. He's not only the race director of the Amstel Gold Race, but also a former coach of the national cycling team, a former teammate of Joop Zoetemelk, and a winner of Gent-Wevelgem. You will have the opportunity to interact and get to know him better.
🚲 Enjoyable Cycling Adventure: Embark on a cycling trail that is inclusive and accessible to everyone, regardless of their cycling experience. The itinerary offers stunning landscapes, ensuring a ride filled with adventure and fun.
🤝 Networking Opportunities: Connect with fellow partners, customers, and key members of our team. Explore potential collaborations in a convivial atmosphere.
💬 SAP Cybersecurity Talk: Engage in an informal and interactive discussion on SAP Cybersecurity. Exchange ideas, share experiences, and address any questions or concerns you may have. The relaxed setting provides a unique opportunity to learn from one another, gain practical insights, and strengthen your organization's SAP cybersecurity strategies.
🎊 Delightful Celebration: Before and after our enjoyable ride, we will gather for tasty breaks. Enjoy a variety of refreshments as we toast to our shared successes and the promising future ahead.
We will meet at 12 noon in the vicinity of Rotterdam. The exact location will be announced soon. Should you have any questions, please feel free to reach out to our Sales Director Europe Jaap Van Der Meer at jaap.vdmeer@securitybridge.com
To ensure a seamless experience for all participants, we kindly request to bring your own cycling equipment. For safety reasons, racing cycles (with racing handlebars) and helmets are mandatory.
We eagerly anticipate your positive response and the pleasure of your company at this upcoming cycling event. Let's come together, embrace the joy of cycling, and create memories that will last a lifetime.
Kindly ensure to register at the link below. Thank you for your continued trust and partnership. We look forward to welcoming you on September 8th.
September 8, 2023 – 12 noon
In the vicinity of Rotterdam. The exact location will be announced soon!
September 8, 2023 – 12 noon
Nearby Rotterdam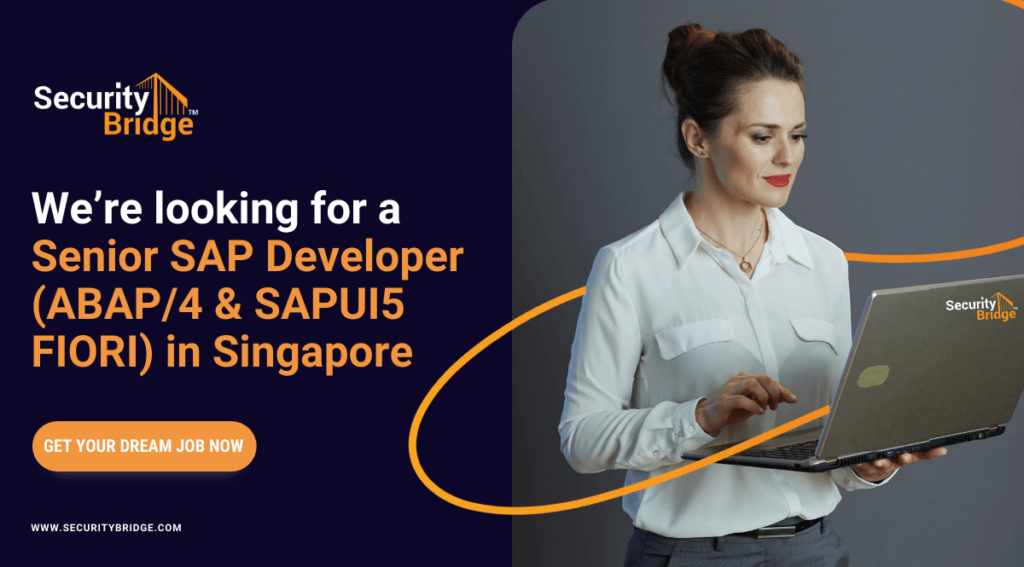 As a Senior SAP Developer, you will be responsible for designing, developing, and maintaining SAP solutions while leading and guiding a team of developers. You will play a crucial role in the development of standard products, and your technical expertise and communication skills will be instrumental in ensuring the success of our projects. This role demands strong leadership, technical acumen, and the ability to collaborate effectively in an international development team.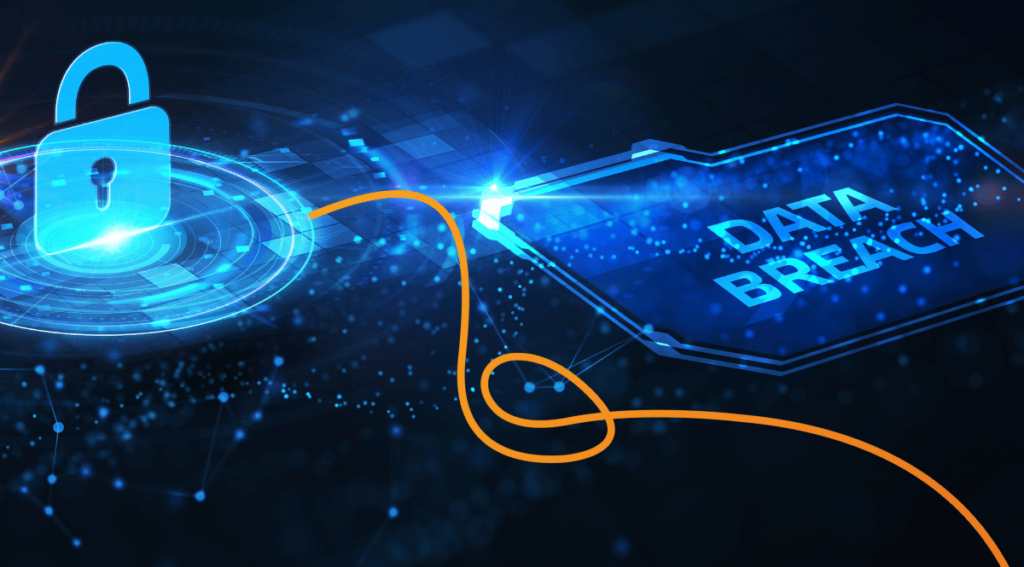 Earlier this year, IBM presented its 18th edition of 'The Cost of a Data Breach Report' (you can find it here). This publication provides detailed and valuable insights into various factors related to data breaches. It is based on research carried out at 553 impacted organizations - any IT security professional should check it out. In this article, we will highlight some of this report's findings and bring them into the context of SAP security.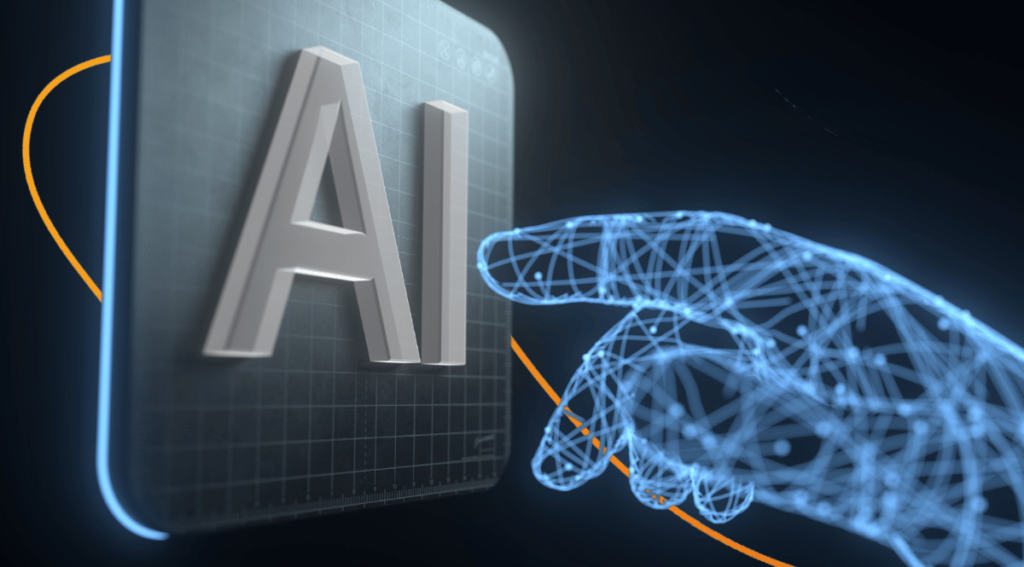 This blog explores AI's role in SAP Security, security platform challenges and the need for system hardening.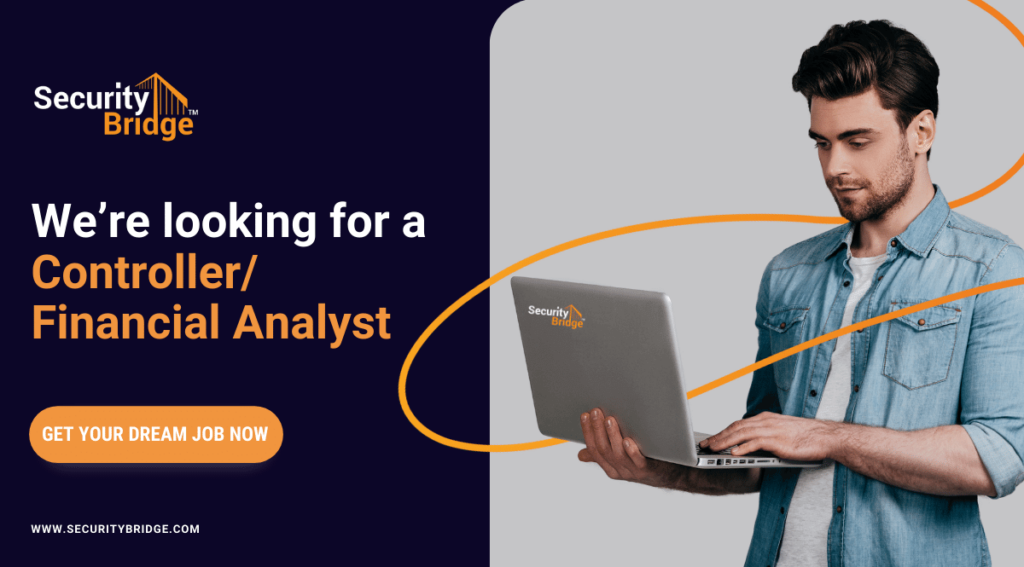 As a Controller/Financial Analyst at SecurityBridge, you will play a crucial role in managing and optimizing financial processes, ensuring accurate reporting, and providing strategic financial insights. This is an exciting opportunity for a detail-oriented professional to contribute to the financial success of the fastest-growing cybersecurity provider for SAP systems.