Der Managed Service Provider PASàPAS, französisches Unternehmen der Talan-Gruppe mit weltweitem Kundenstamm, unterstützt kleine und mittlere Unternehmen bei der Entwicklung von SAP-Systemen und Umstellung auf S/4HANA. Den gesamten Bereich der Sicherheit deckt er dabei seit einiger Zeit mit der Platform von SecurityBridge ab.
PASàPAS verbessert die betriebliche Effizienz der SAP-Systeme seiner Kunden in fünf Geschäftsbereichen: Cloud-Technologie-Services, Beratung und Integration, Support und Expertise, Analytik, Daten und BI sowie Customer Experience. "Viele unserer Kunden finden die Verwaltung von SAP kompliziert und verwirrend", sagt Matthieu Schubenel, SAP-Architekt bei PASàPAS. "Über große IT-Teams verfügen nur wenige, geschweige denn über ausreichendes Know-how im Bereich Cybersicherheit, um ihre SAPSysteme angemessen zu schützen."
SAP-Cybersicherheit wird in Zeiten zunehmender Angriffe jedoch immer wichtiger. Der Provider erkannte dabei zum einen, dass es keine adäquate, native SAP-Cybersicherheitslösung gab. Und auch die Entwicklung einer eigenen Cybersicherheitslösung wäre zu zeitaufwändig und teuer gewesen. Die Auswahl der Sicherheitsplattform eines Drittanbieters, die alle Sicherheitslücken schließt, war für PASàPAS deshalb die beste Lösung. Ergebnis der Suche war die Partnerschaft mit SecurityBridge als etabliertem Unternehmen, das weiß, wie man SAP-Umgebungen härtet und die Angriffsfläche für Hacker reduziert.
Matthieu Schubenel: "Viele der von uns untersuchten Ansätze waren zu kostspielig und schwer zu implementieren. Wir brauchten eine Komplettlösung, die alle Aspekte der SAP-Cybersecurity abdeckt,
einfach zu verstehen und preisgünstig ist." Die SecurityBridge-Plattform ermöglicht PASàPAS-Kunden
SAP Threat Detection in Echtzeit und maximale Transparenz über ihre komplexen SAP-Systeme. Ihre
proaktive, verhaltensgesteuerte Methodik, die sie von anderen Lösungen unterscheidet, ermöglicht
frühzeitige Erkennung von Anomalien und Zero-Day-Bedrohungen, bietet einen effizienten Ansatz zur
Minderung von Sicherheitsrisiken und automatisierte SAP-Sicherheitsprozesse zu minimalen Kosten.
Entwicklung einer umfassenden Cybersicherheitsstrategie
KMUs, die ihre SAP-Systeme durch PASàPAS aufsetzen und betreiben lassen, können auf Basis der Plattform eine umfassende Cybersicherheitsstrategie entwickeln, unter Einhaltung aller gesetzlicher Vorschriften. Durch Einsatz von SecurityBridge überwacht PASàPAS die SAP-Umgebungen seiner Kunden
und berät sie zu Patches und Schwachstellen. "Die Dringlichkeit bestimmter Cybersecurity-Probleme
können wir mit der Plattform identifizieren, qualifizieren und priorisieren", erklärt SAP-Experte
Matthieu Schubenel. Aus seiner Sicht ist SecurityBridge die natürliche Erweiterung der bestehenden
SAP-Dienstleistungen von PASàPAS und für den Provider damit heute das primäre Werkzeug, um Kunden über SAP-Cybersecurity-Risiken zu beraten.
Diese treffen oft unüberlegte Entscheidungen, die zu unnötigen SAP-Schwachstellen führen. Mit dem
SecurityBridge-Reporting kann PASàPAS sie auf riskantes Verhalten aufmerksam machen. So hilft der
Dienstleister mittelständischen Unternehmen dabei, Risiken zu verstehen, und er verhindert, dass Hacker in deren Netzwerke eindringen und Daten stehlen oder beschädigen.
Über SecurityBridge:
SecurityBridge ist ein Softwarehersteller mit Hauptsitz in Ingolstadt, Deutschland sowie mehreren internationalen Standorten. Als Antwort auf die stetig wachsende Bedrohungslage durch
Cyberangriffe bietet die gleichnamige SecurityBridge Plattform eine attraktive und effektive
Sicherheitslösung für SAP-Kunden. Die vollständig in SAP integrierte Software-Plattform erkennt Cyberangriffe frühzeitig und wehrt sie zuverlässig ab. Neben der Überwachung bietet
die SecurityBridge Plattform tiefgreifende Analysewerkzeuge, um nicht nur unsichere Konfiguration und fehlende Sicherheitsupdates, sondern auch Schwachstellen in kundeneigenen
SAP-Entwicklungen zu erkennen. Als schnell wachsender Anbieter von Cybersicherheit für
SAP-Cloud- oder On-Premise-Anwendungen und kundenspezifischen Code betreut SecurityBridge viele der weltweit führenden Marken und Unternehmen.
Kontakt:
SecurityBridge GmbH
Münchener Str. 49
85051 Ingolstadt
+49-841 93914840
press@securitybridge.com
www.securitybridge.com
Patricia Franco
Global Marketing
patricia.franco@securitybridge.com
+49-841 93914840
Presse- und Öffentlichkeitsarbeit:
Frank Zscheile
Bergmannstr. 26, D-80339 München
Telefon: + 49-89- 26224718
mobil: 0177-377 24 77
e-mail: presse@agentur-auftakt.de
www.agentur-auftakt.de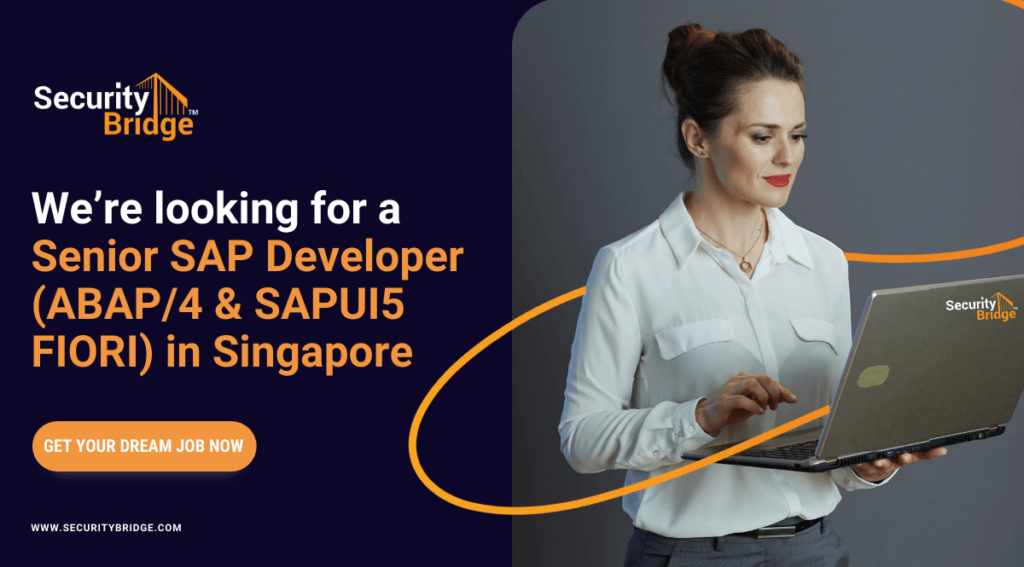 As a Senior SAP Developer, you will be responsible for designing, developing, and maintaining SAP solutions while leading and guiding a team of developers. You will play a crucial role in the development of standard products, and your technical expertise and communication skills will be instrumental in ensuring the success of our projects. This role demands strong leadership, technical acumen, and the ability to collaborate effectively in an international development team.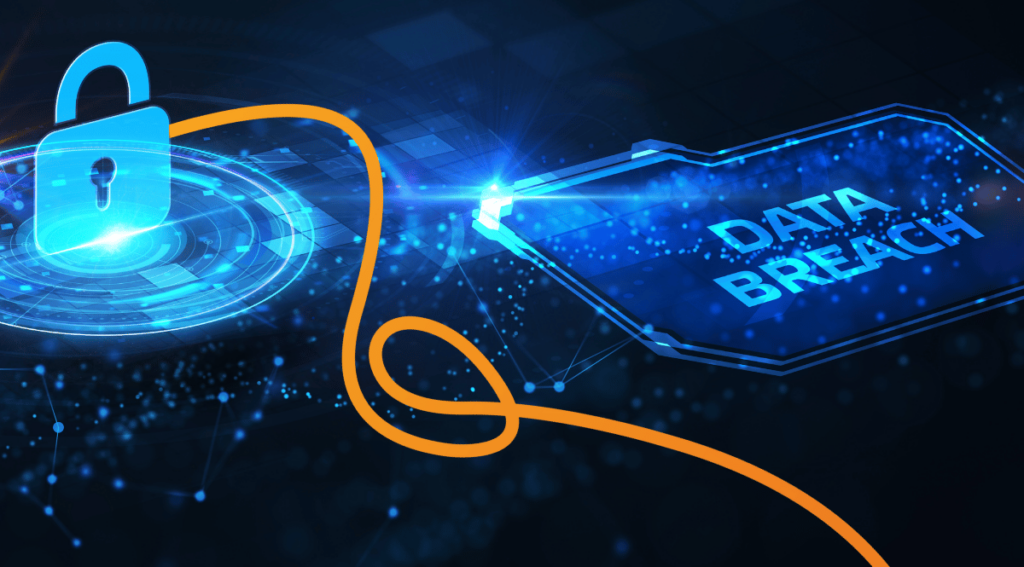 Earlier this year, IBM presented its 18th edition of 'The Cost of a Data Breach Report' (you can find it here). This publication provides detailed and valuable insights into various factors related to data breaches. It is based on research carried out at 553 impacted organizations - any IT security professional should check it out. In this article, we will highlight some of this report's findings and bring them into the context of SAP security.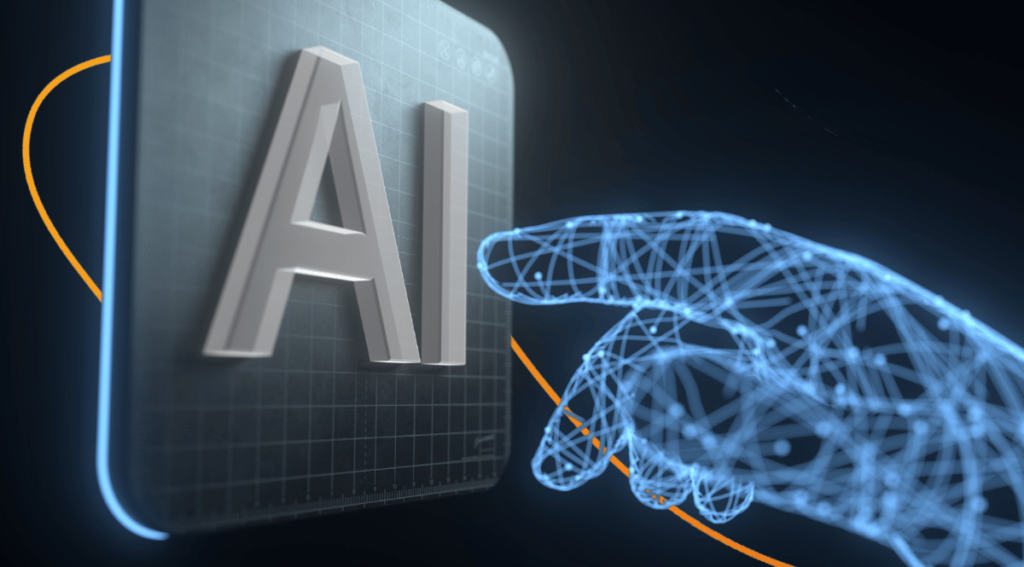 This blog explores AI's role in SAP Security, security platform challenges and the need for system hardening.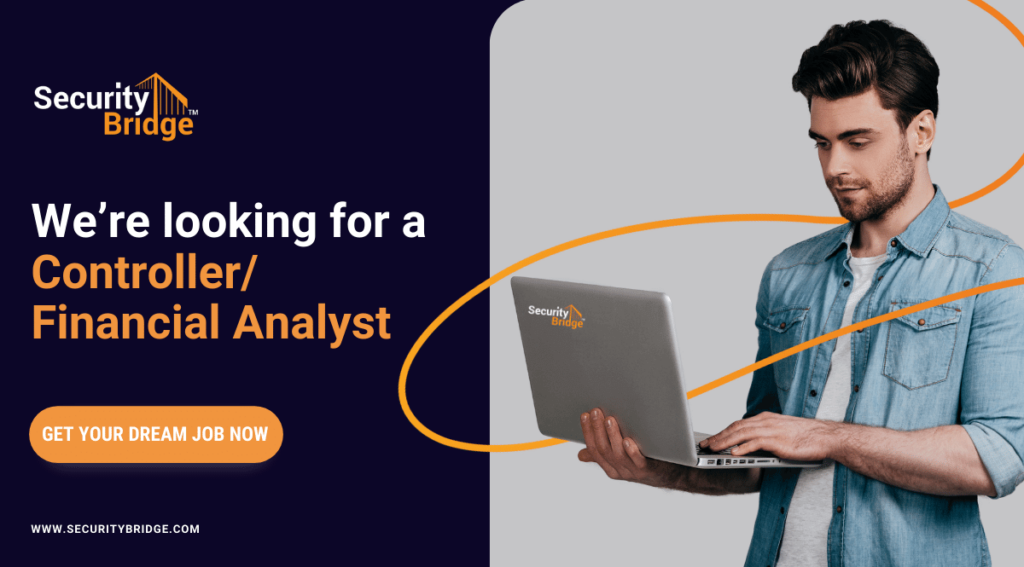 As a Controller/Financial Analyst at SecurityBridge, you will play a crucial role in managing and optimizing financial processes, ensuring accurate reporting, and providing strategic financial insights. This is an exciting opportunity for a detail-oriented professional to contribute to the financial success of the fastest-growing cybersecurity provider for SAP systems.