SecurityBridge Introduces Privileged Access Management (PAM): Advanced SAP Security Enhanced With Seamless Superuser Oversight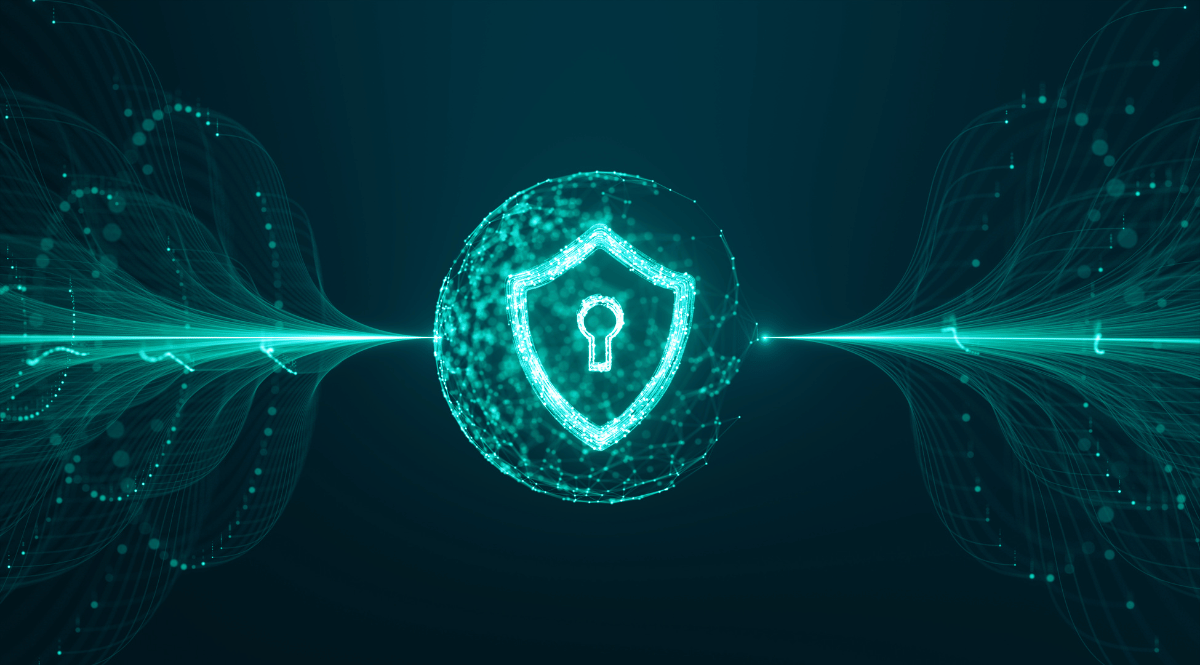 New York, New York, September 6th, 2023 – SecurityBridge, a leading global provider of SAP
security solutions, today announced its Privileged Access Management (PAM) module, part of
the SecurityBridge Platform. The new module brings a streamlined approach to PAM and
Superuser Tracking to simplify SAP security.
SecurityBridge's PAM module is a self-service app that leverages a named user (no
impersonation) to request privileged access sessions while hyperlogging all actions. Users faced
with critical issues in a productive SAP system can now swiftly act with superuser permissions.
In addition, the SAP admin can request a privileged access session via the SecurityBridge
self-service app to execute actions under their user name, with heightened security to closely
monitor essential superuser activities.
Compared to other solutions, SecurityBridge's PAM module offers fast and straightforward
management for granting privileged access, especially in emergencies. There are no restrictions
regarding the number of parallel active users, and individuals can be tracked before, during, and
after privileged access sessions—simplifying any investigative process. Additional benefits
include:
Full Audit Trail: Allows SAP customers to have a complete audit record while executing
security-critical functions.
Simplified Provisioning: Introducing a self-service app that revolutionizes assigning
elevated user privileges.
Reduced Dependency on SAP_ALL: There's no longer a need to rely on SAP superuser
privileges consistently.
"Identifying and investigating threats is paramount for SAP security analysts," said Christoph
Nagy, CEO and co-founder of SecurityBridge. "Our new PAM module helps these analysts by
delving into the granular privilege access details through hyperlogging, making it seamless to
track user actions and deeply understand their behavior."
About SecurityBridge
SecurityBridge is an SAP Security Platform provider developing tools to extend the SAP
ecosystem. The company takes a radically different approach to traditional security solutions,
believing SAP applications and custom code will be infiltrated no matter how diligently security
hygiene is applied. In response to this belief, SecurityBridge created its integrated real-time
solution for constant monitoring. Powered by anomaly detection, the SecurityBridge platform
can differentiate between accurate results and false positives so that security teams can better
focus on real issues. For more information, please visit securitybridge.com.
For more information, contact:
Patricia Franco
Global Marketing
+49-841 93914840  
patricia.franco@securitybridge.com  
Betsey Rogers
BridgeView Marketing
603-305-3721
betsey@bridgeviewmarketing.com
Download the complete press release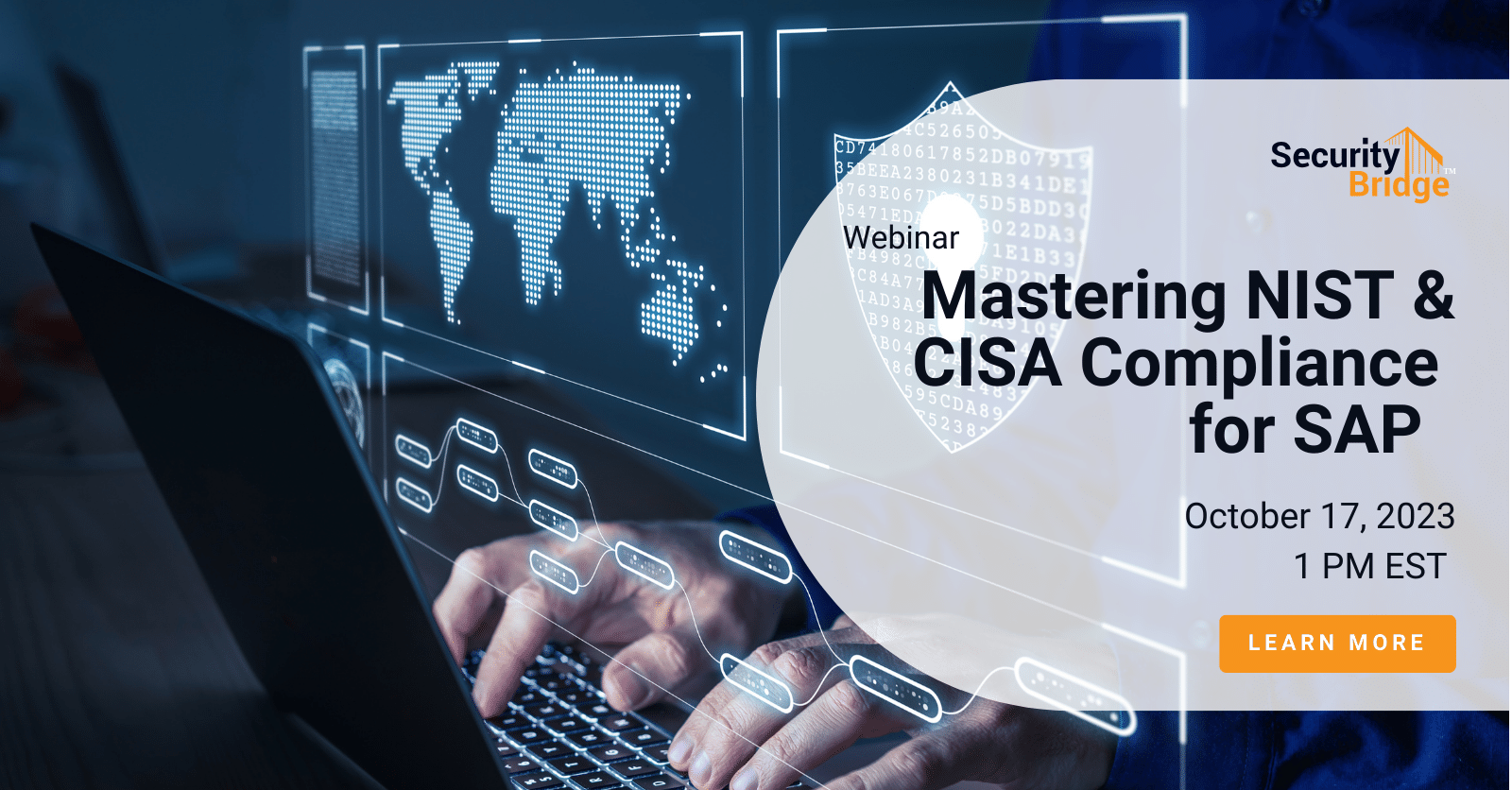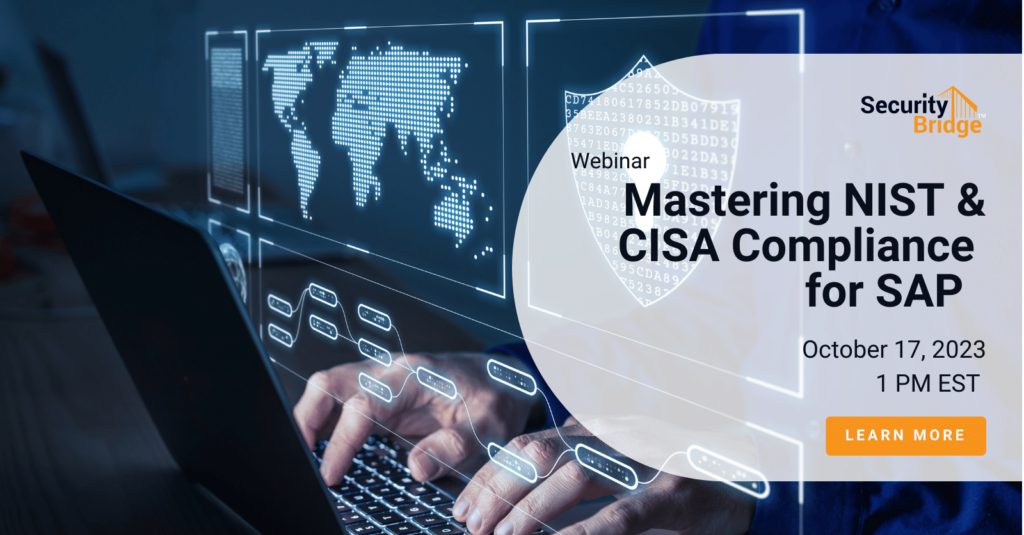 Join us for an enlightening webinar where we simplify these regulatory frameworks, map CISA guidelines to SAP instances, and showcase how the SecurityBridge platform can assist you in achieving your SAP compliance needs.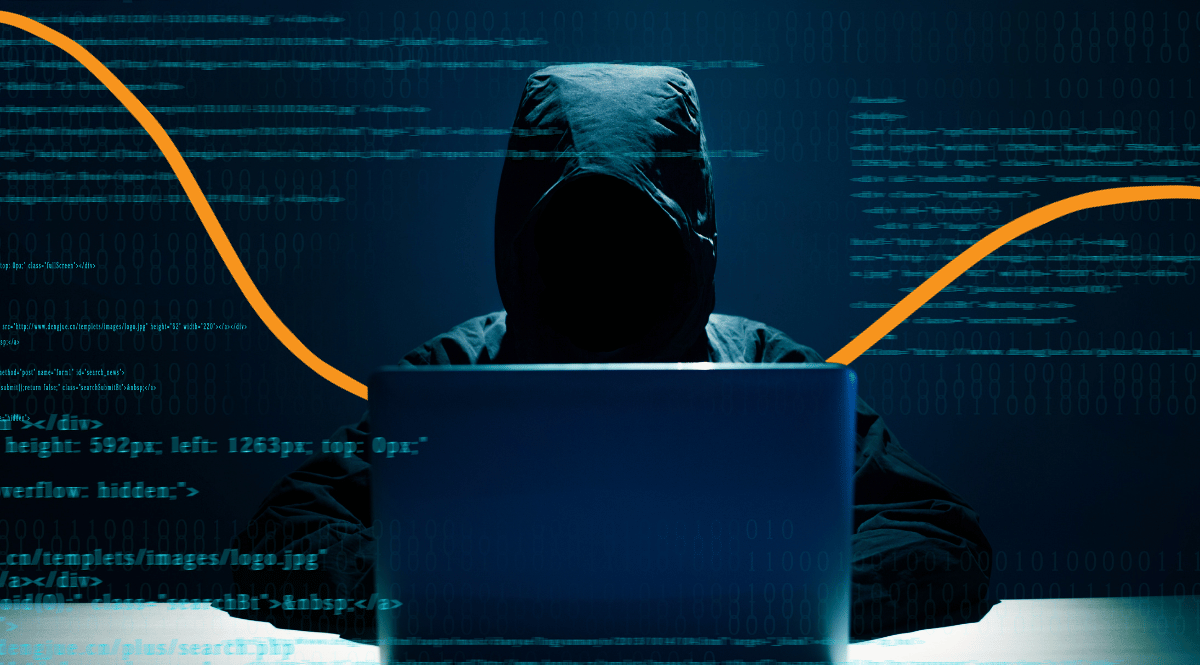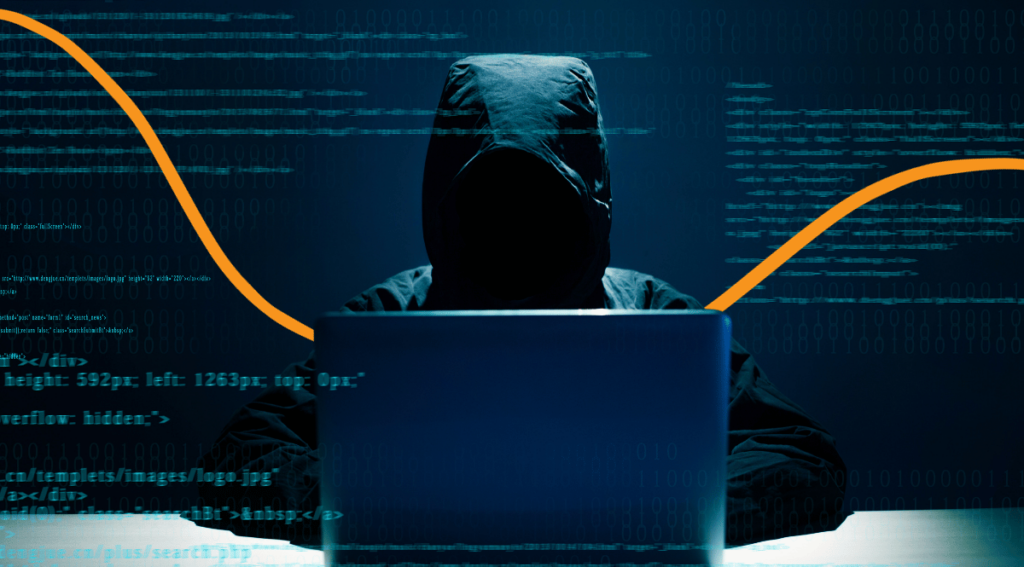 As we know, SAP (Systems, Applications, and Products in Data Processing) is a widely used enterprise resource planning (ERP) software suite that helps organizations manage various business operations. No digital system is secure by nature or by default - there will always be security challenges, and SAP is no exception. In this article, we discuss the Top 10 vulnerabilities in SAP – how they affect the security of an SAP system, and finally, how to identify and manage them with SecurityBridge.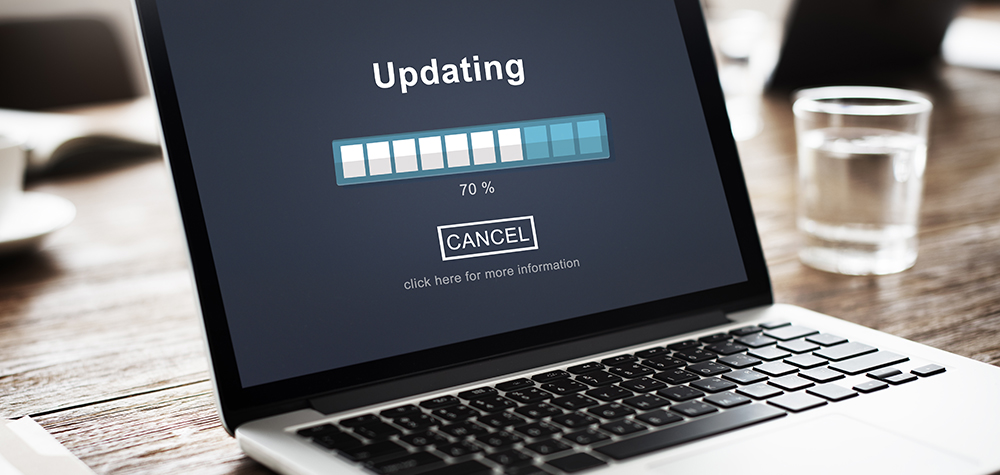 Today, September 12th, 2023 brings the release of SAP Security Patches for the extensive enterprise application portfolio developed by the Walldorf giant. SAP released 13 new Security Notes and provided 5 updates to previously released Security Notes.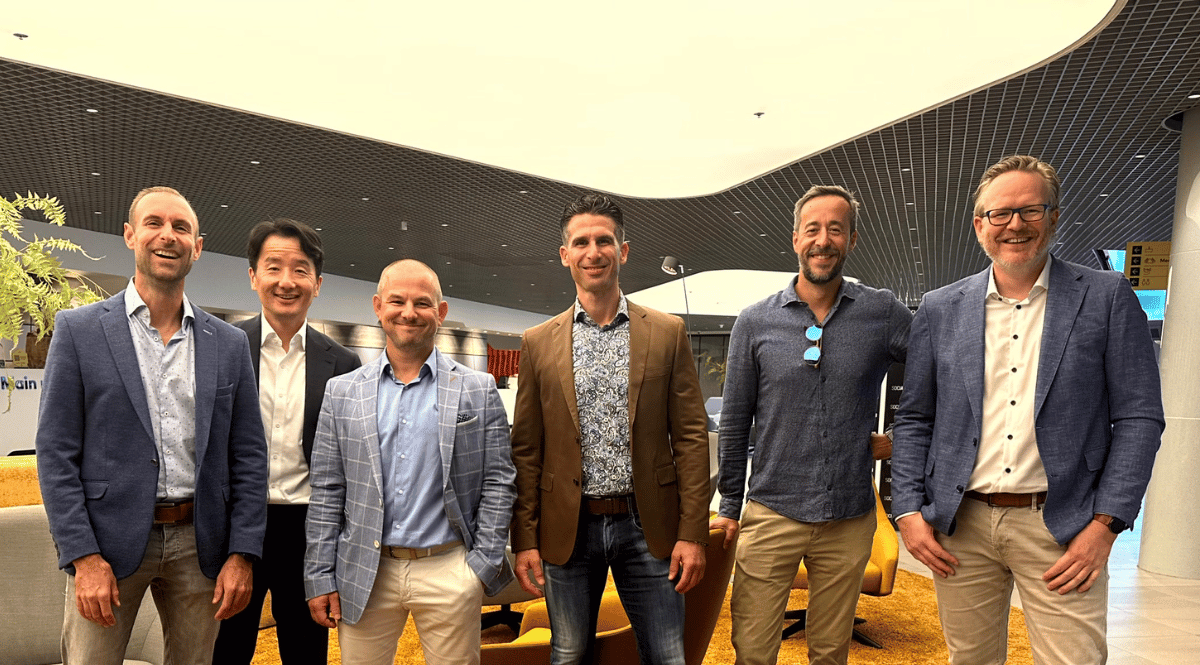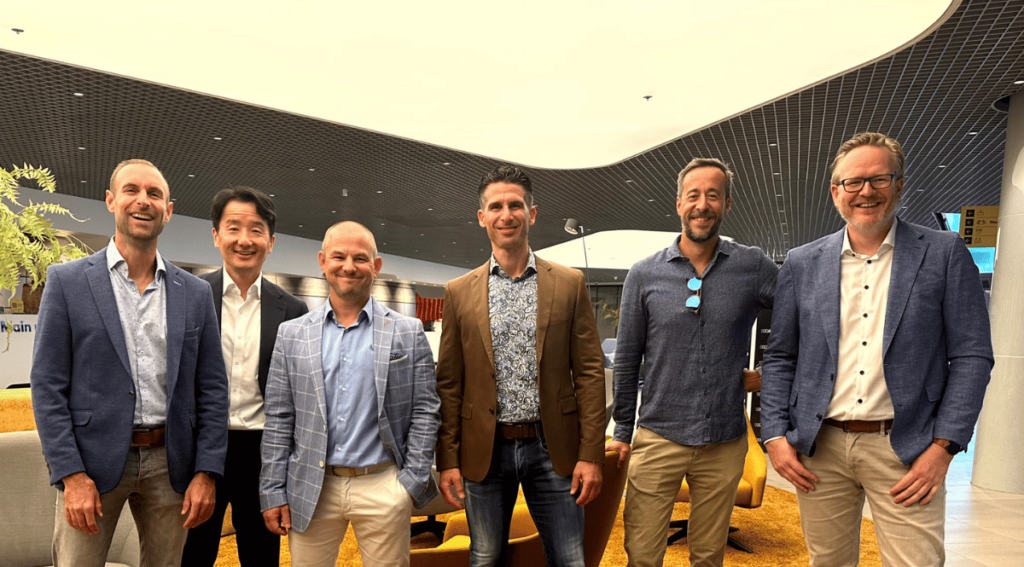 Press coverage

-

Security News
SecurityBridge, a leading provider of cybersecurity solutions for SAP customers, acquired Dutch SAP security specialist Protect4S. Through the acquisition, customers will benefit from an even more comprehensive one-stop-shop software platform that will improve every SAP customer's security position across all technology stacks.