SecurityBridge Releases New One-Click SAP Patch Automation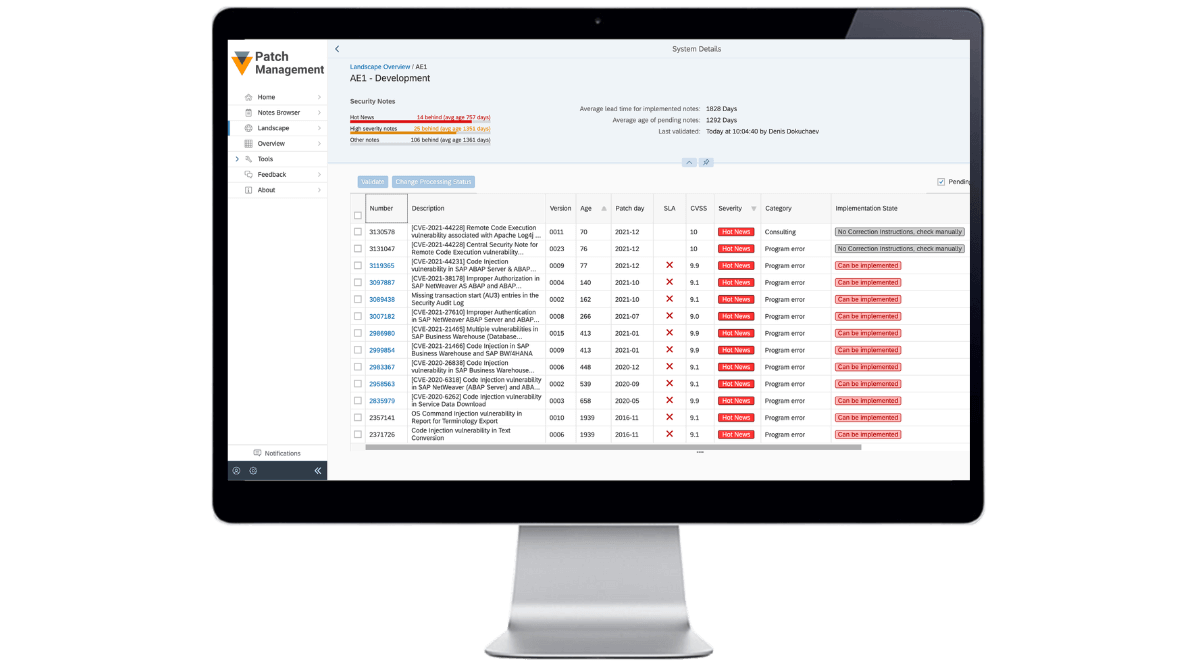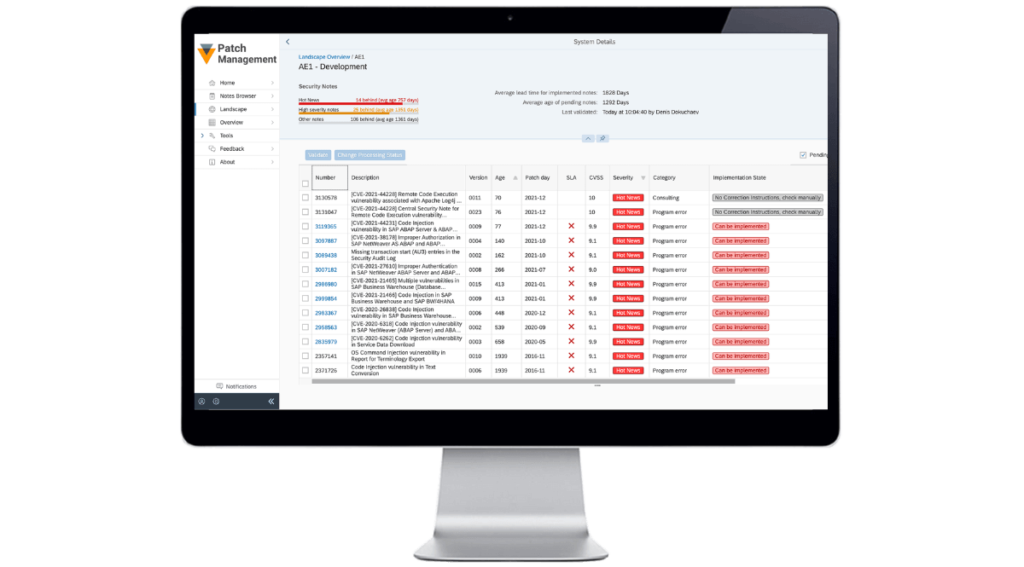 Ingolstadt, Germany, November 16, 2022 – SAP security provider SecurityBridge—now operating in the U.S.— today announced its new SecurityBridge Patch Management function for its SAP Security Platform. SecurityBridge Patch Management is a best-in-class SAP security feature that provides instant, actionable insight into which SAP security patches are missing—without the hassle of filtering through false positives to identify applicable patches needed. With this latest enhancement, SecurityBridge customers can automate SAP patch management procedures down to a single click.  View this video to learn more https://bit.ly/3V27EK9. 
"Many companies don't have the amount of SAP personnel to prioritize patch management," said Christoph Nagy, CEO, SecurityBridge. "Our new one-click installation for SecurityBridge Patch Management removes the manual task of identifying and installing security patches by automatically highlighting missing security patches with great accuracy for instant integration. In addition, the SecurityBridge Platform provides a holistic all-in-one approach that promises to provide the best SAP security capabilities at a very attractive subscription model." 
The Patch Management module is a core component of the SecurityBridge SAP Platform and is immediately available and active after installation, and the entire platform installs in a few hours. The basis for all SecurityBridge components is the homogeneous configuration, which enables users to orchestrate complex system landscapes in a simplified and manageable way. 
Additional SecurityBridge Patch Management features include:
Seamless integration with Security & Compliance Management.

 

Query tools

from an SAP Security Dashboard to

identify technical components and versions installed.

 

360° View: System Patches vs. Patch Systems.

 

Automatic location of all SAP systems expecting a specific patch, i.e., for ICMAD.

 
Access to Security Advisories that contain additional information describing existing "workarounds," recommendations for implementation timing, and side effects that need addressing during implementation.

 
About SecurityBridge
SecurityBridge is an SAP Security Platform provider developing tools to extend the SAP
ecosystem. The company takes a radically different approach to traditional security solutions,
believing SAP applications and custom code will be infiltrated no matter how diligently security
hygiene is applied. In response to this belief, SecurityBridge created its integrated real-time
solution for constant monitoring. Powered by anomaly detection, the SecurityBridge platform
can differentiate between accurate results and false positives so that security teams can better
focus on real issues. For more information, please visit securitybridge.com.
Media contact:  
NCMI GmbH // SecurityBridge 
Patricia Franco, Marketing Manager
Münchener Str. 49, 85051 Ingolstadt, Germany 
Phone: +49-841 93914840 
e-mail: patricia.franco@securitybridge.com
Web: https://securitybridge.com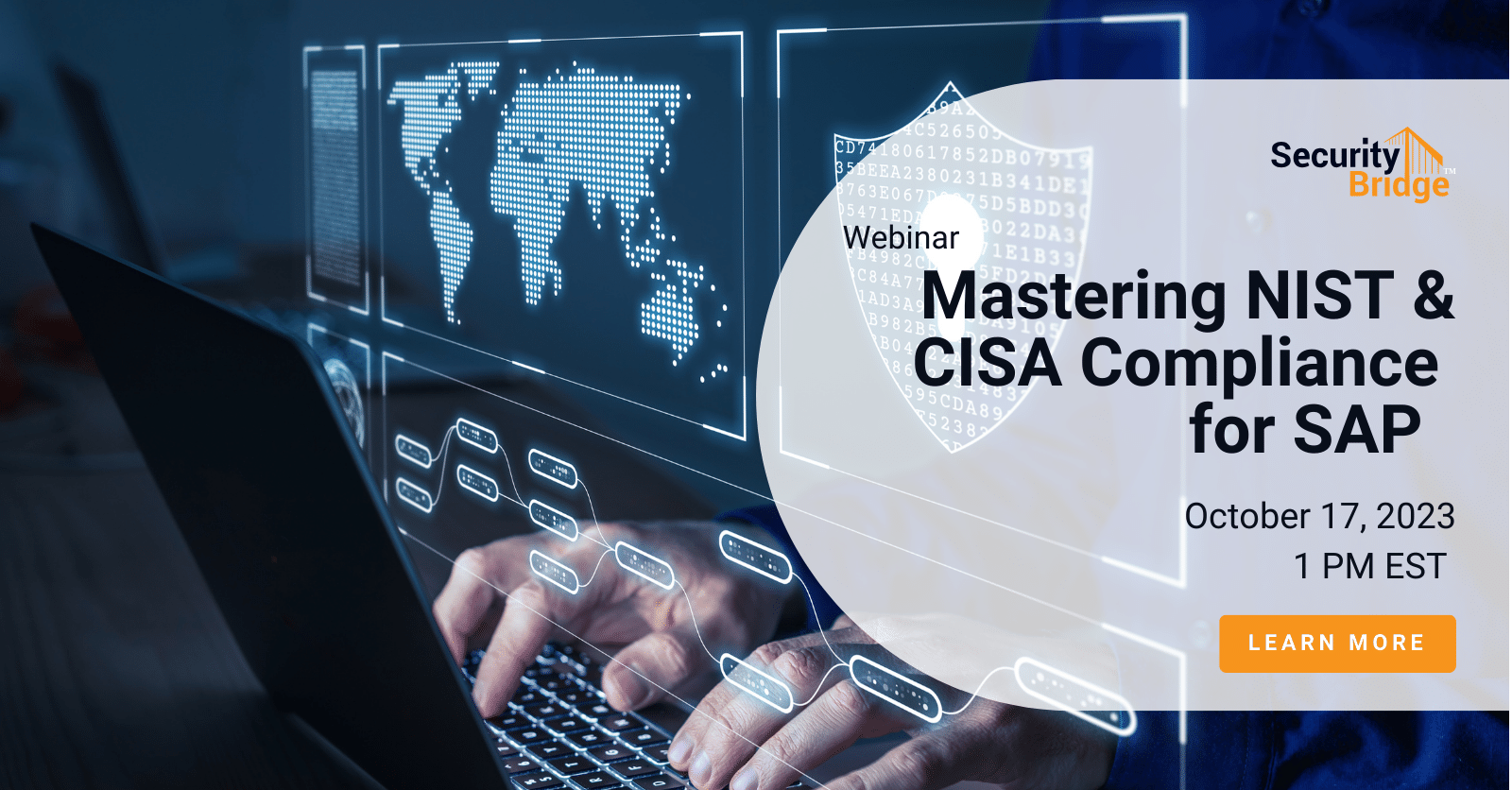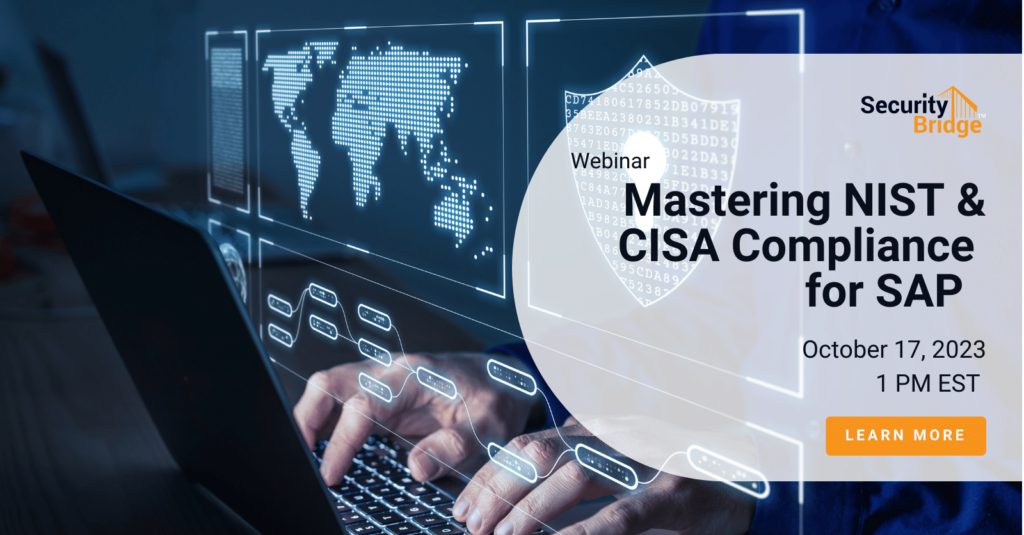 Join us for an enlightening webinar where we simplify these regulatory frameworks, map CISA guidelines to SAP instances, and showcase how the SecurityBridge platform can assist you in achieving your SAP compliance needs.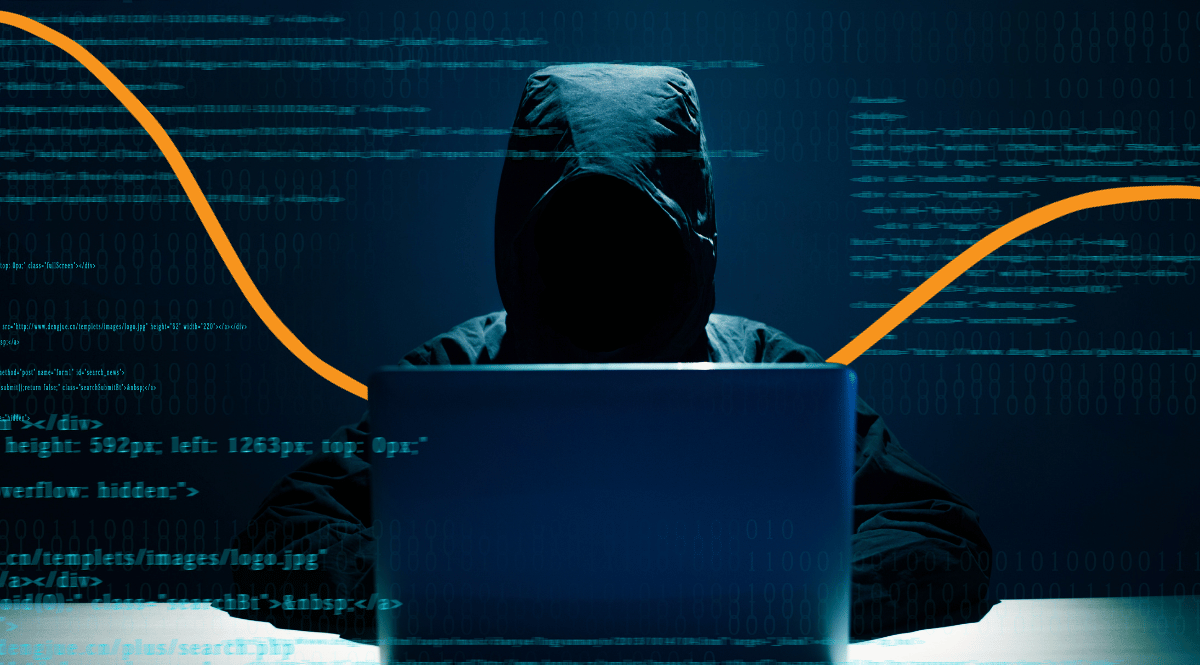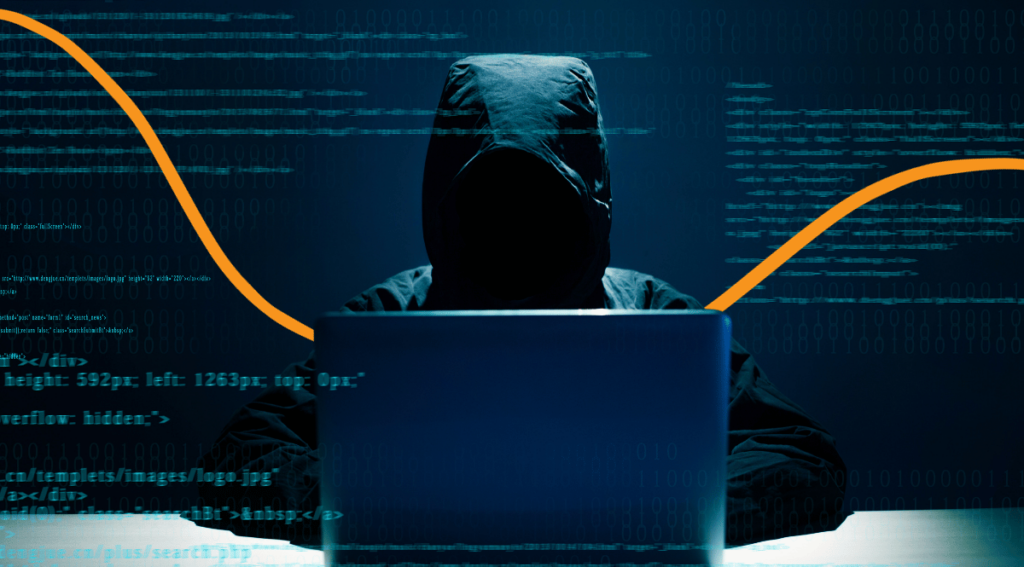 As we know, SAP (Systems, Applications, and Products in Data Processing) is a widely used enterprise resource planning (ERP) software suite that helps organizations manage various business operations. No digital system is secure by nature or by default - there will always be security challenges, and SAP is no exception. In this article, we discuss the Top 10 vulnerabilities in SAP – how they affect the security of an SAP system, and finally, how to identify and manage them with SecurityBridge.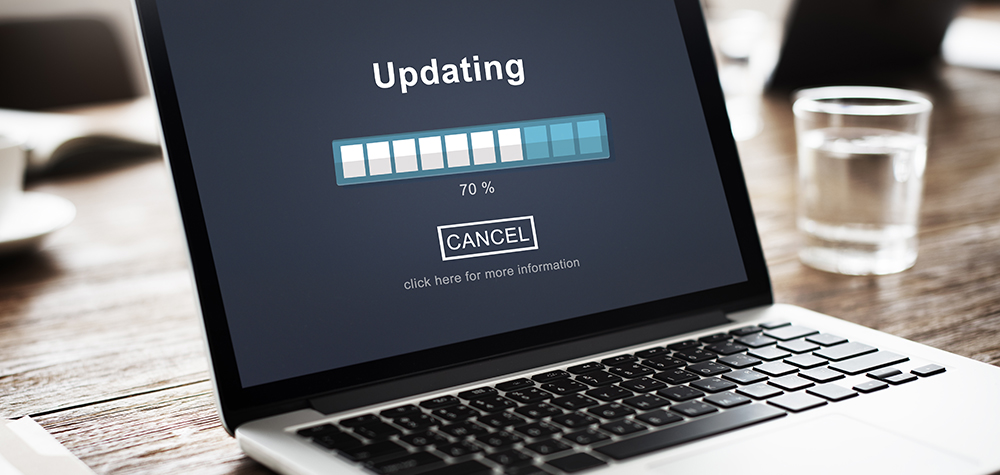 Today, September 12th, 2023 brings the release of SAP Security Patches for the extensive enterprise application portfolio developed by the Walldorf giant. SAP released 13 new Security Notes and provided 5 updates to previously released Security Notes.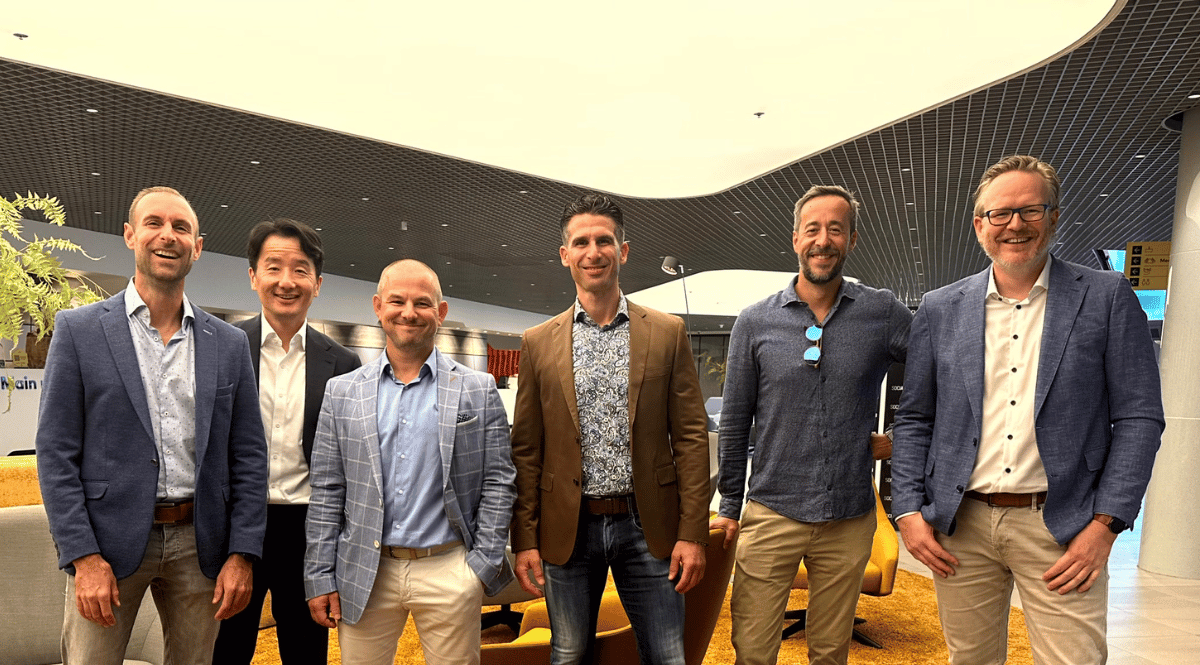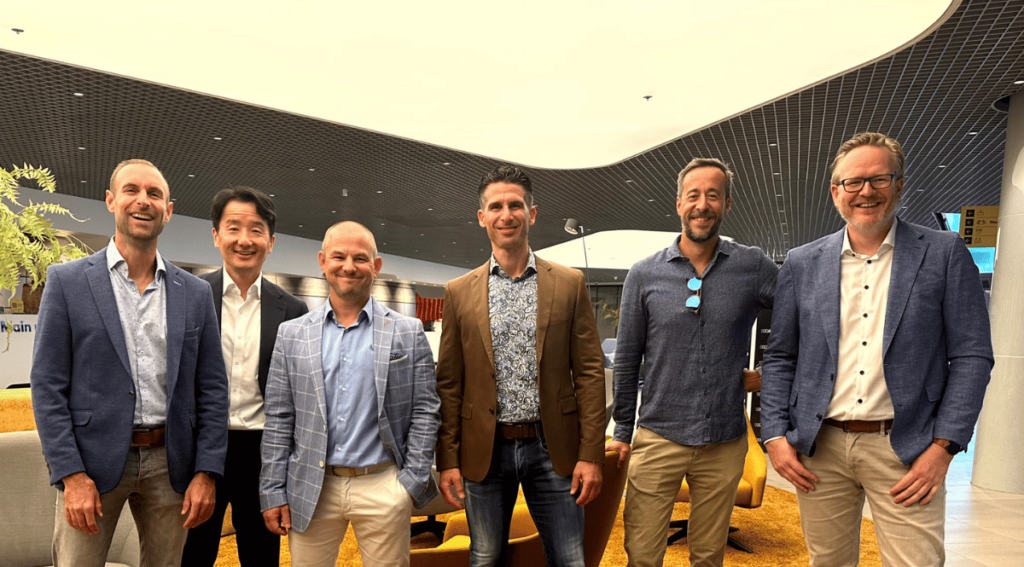 Press coverage

-

Security News
SecurityBridge, a leading provider of cybersecurity solutions for SAP customers, acquired Dutch SAP security specialist Protect4S. Through the acquisition, customers will benefit from an even more comprehensive one-stop-shop software platform that will improve every SAP customer's security position across all technology stacks.