We work with our customers and prospects to continuously protect SAP systems from the ever-growing threat of cybercrime. Together we are forming a strong alliance with the aim of establishing effective protection.
Thank you for contacting us.
We appreciate you contacting us. Our team will take care of your request as soon as possible. If you are looking for more information about our solution, I also recommend our blog. By the way, on our blog, we not only share product information but also valuable content around security for SAP.
Kind regards
Christoph Nagy
CEO @ SecurityBridge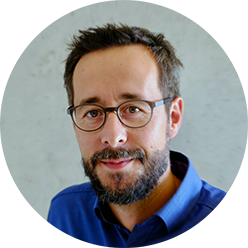 One Platform to address all security needs of SAP customers.
"We were able to have access to actionable intelligence with zero effort allowing us to remediate 80% of our vulnerabilities with insight into the criticality of each one"
CISO of Fortune 500 Pharmaceutical Company
How to accelerate
SAP Security?
Join and listen to Sanofi's SAP Security Leader speaking about their journey in securing a large SAP landscape.