#crossthebridge Cycling 2021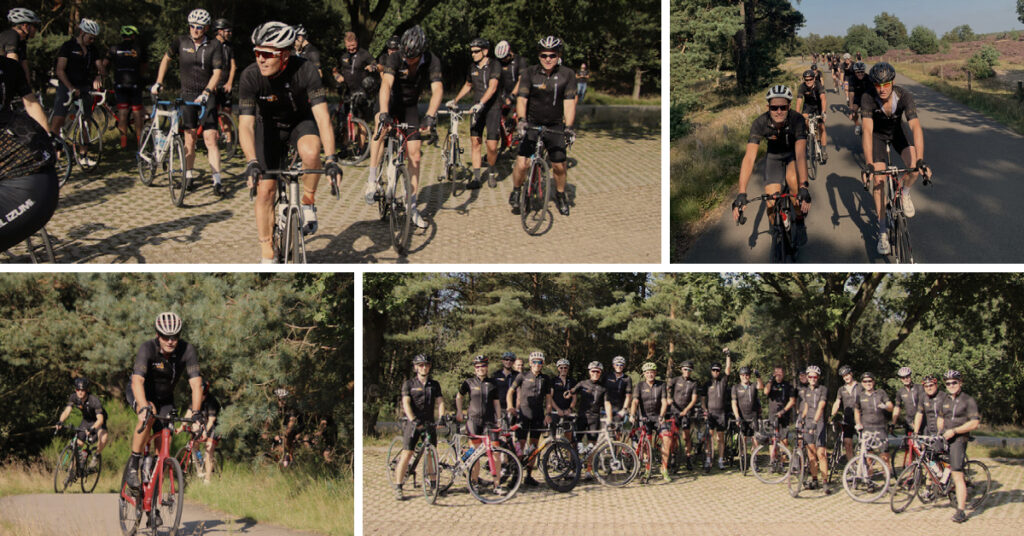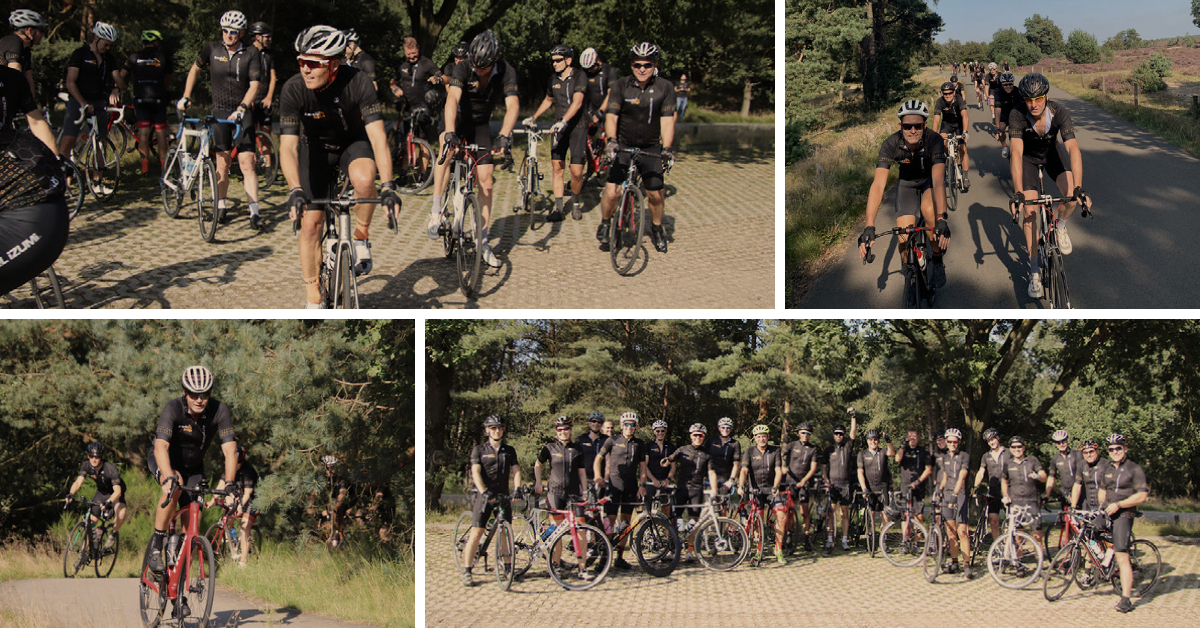 Albert Einstein once said 'life is like riding a bicycle, to keep your balance you must keep moving'. The same can be said about your security posture: you must keep moving!
But back to cycling. On September 3rd we hosted our first #crossthebridge cycling event. An event with customers and partners from companies like SAP, Accenture, Thales, KPN, McCoy, MyBrand and Fortinet. Under guidance of road captains Dave Andriese and Rob Harmeling (former world champion and winner of a stage in the Tour de France) we cycled through the hills and heather fields around the beautiful Posbank area in the Netherlands.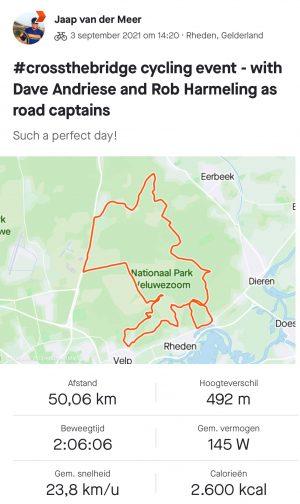 The ride was a great adventure for everyone. From beginners to semi professional cyclists. From easy pace to special challenges for the ones that liked to go all-in. Our support car took care of the group and offered drinks and snacks during the breaks. 
Rob Harmeling is also frontman of "Maartens Foundation" which supports children, young people and adults with a disability in terms of posture and movement after the hospital period. For every participant of our event, SecurityBridge donated to the Maartens Foundation. 
So, we were also cycling for a good cause. During his introduction Rob Harmeling mentioned that "cycling is the new golf". We have seen this truly happening and were complimented afterwards about hosting such a great networking event:
"Enjoyed every km of the trip, meeting new people, great stories, lots of laughs while riding my bike! We meet again!"
"Big thanks for the invite! Really good organized wonderful event! Have a nice weekend and speak soon!"
"Yes, thanks for this really unique day, it was definitely fun. And I can say that because my thumbs are still working, contrary to my legs…."
"Thanks for organising this unforgettable cycling event!"
We would like to thank everyone who attended and made this wonderful #crossthebridge day possible. Stay healthy, keep cycling, and see you next year!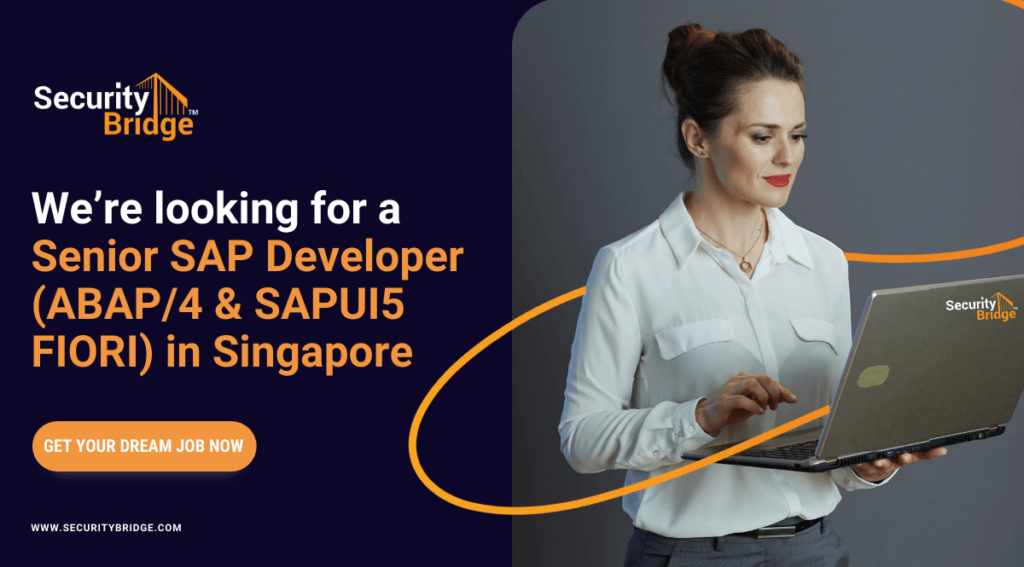 As a Senior SAP Developer, you will be responsible for designing, developing, and maintaining SAP solutions while leading and guiding a team of developers. You will play a crucial role in the development of standard products, and your technical expertise and communication skills will be instrumental in ensuring the success of our projects. This role demands strong leadership, technical acumen, and the ability to collaborate effectively in an international development team.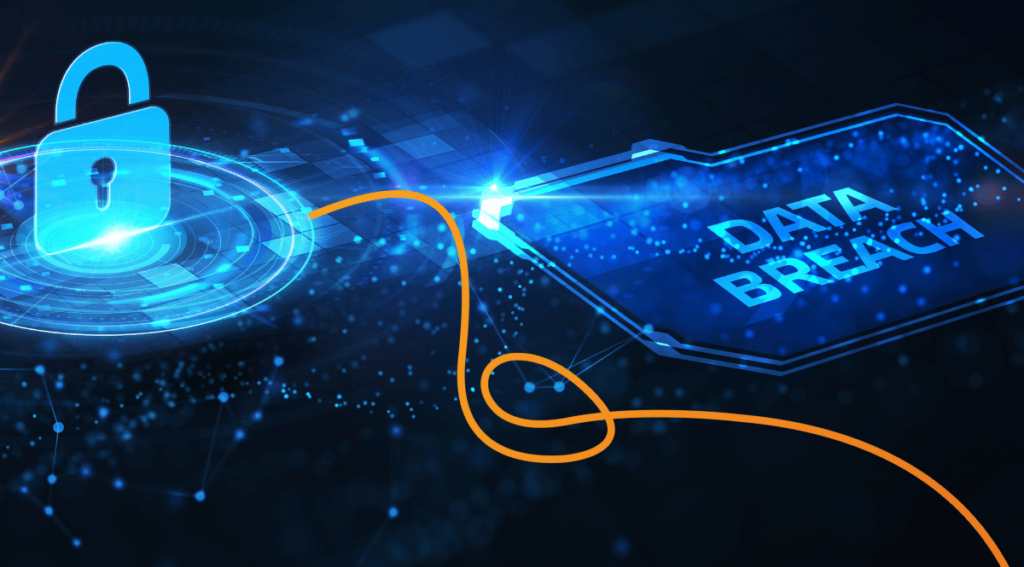 Earlier this year, IBM presented its 18th edition of 'The Cost of a Data Breach Report' (you can find it here). This publication provides detailed and valuable insights into various factors related to data breaches. It is based on research carried out at 553 impacted organizations - any IT security professional should check it out. In this article, we will highlight some of this report's findings and bring them into the context of SAP security.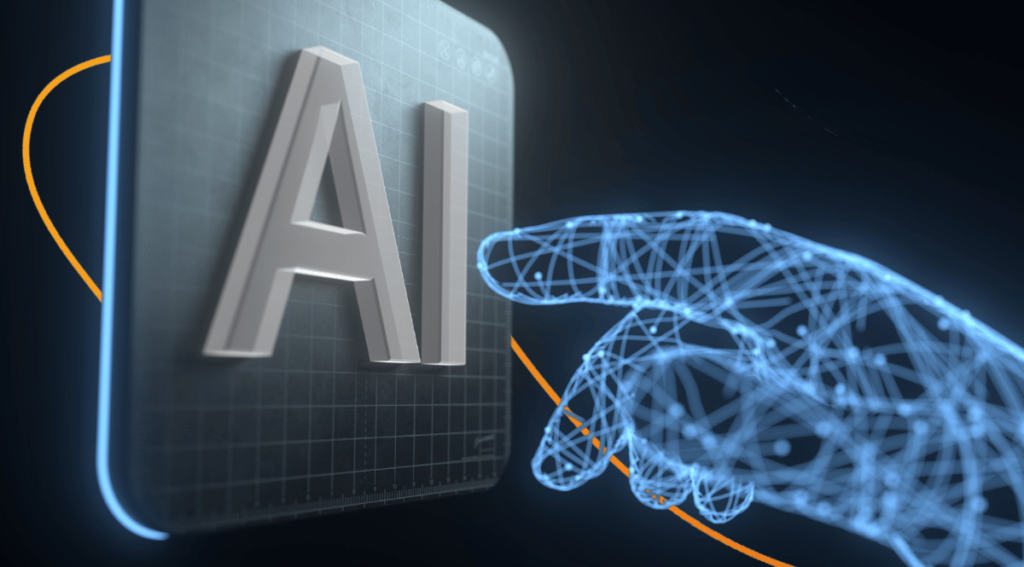 This blog explores AI's role in SAP Security, security platform challenges and the need for system hardening.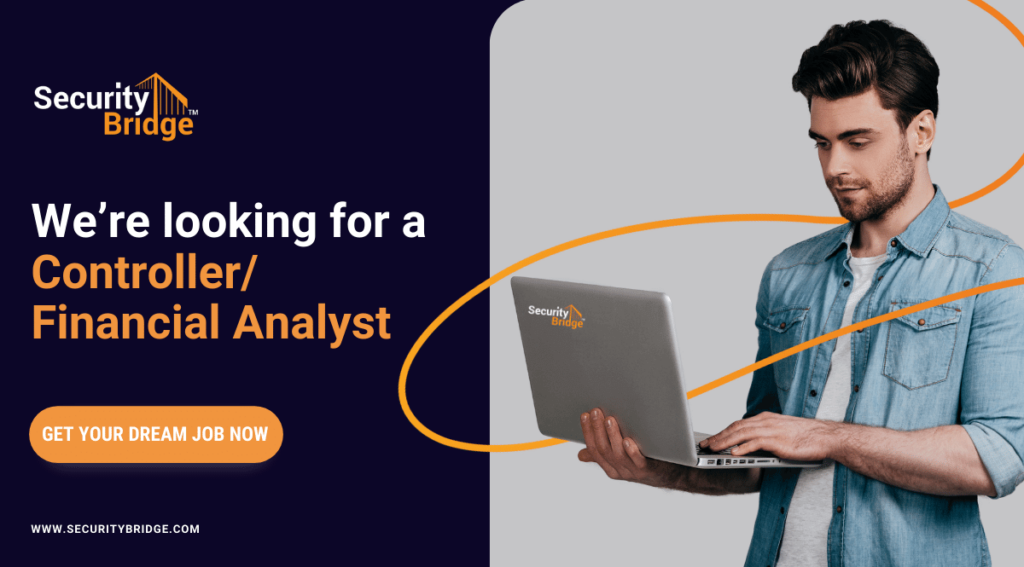 As a Controller/Financial Analyst at SecurityBridge, you will play a crucial role in managing and optimizing financial processes, ensuring accurate reporting, and providing strategic financial insights. This is an exciting opportunity for a detail-oriented professional to contribute to the financial success of the fastest-growing cybersecurity provider for SAP systems.