Embed identity protection into your business systems for tighter IT security. Reduce risk and involve your SAP users to detect and response to identity theft.
comes with SecurityBridge
Identity Protection (SB-IP) is a component of SecurityBridge. Once installed, an SAP instance of your choice becomes the verifier for identities. SB-IP detects new identities, informs the identity owner and allows reporting of identity theft. When reporting malicious activity, the SB-IDS raises a security event.
Features at a glance:
Enable crowdsourcing, your SAP user community monitors account activity.
Unauthorized account activity can be reported through a single click.
No need for dedicated monitoring resources, each SAP user will become a sensor.
Plug-and-Play. Install and rollout within a single day.
Seamlessly integrates with SecurityBridge and your SIEM platform.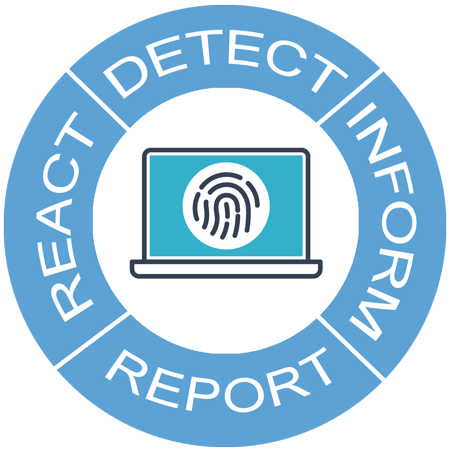 SecurityBridge Identity Protection transforms an SAP instance of choice into a verifier. The verifier evaluates all logons and interlinked meta-data to decide whether a new identity should be created. This entire process happens in real-time and seamlessly without noticeable impact on the system performance. Whenever the identifier of SB-IP creates a new identity, the applicant receives an information email.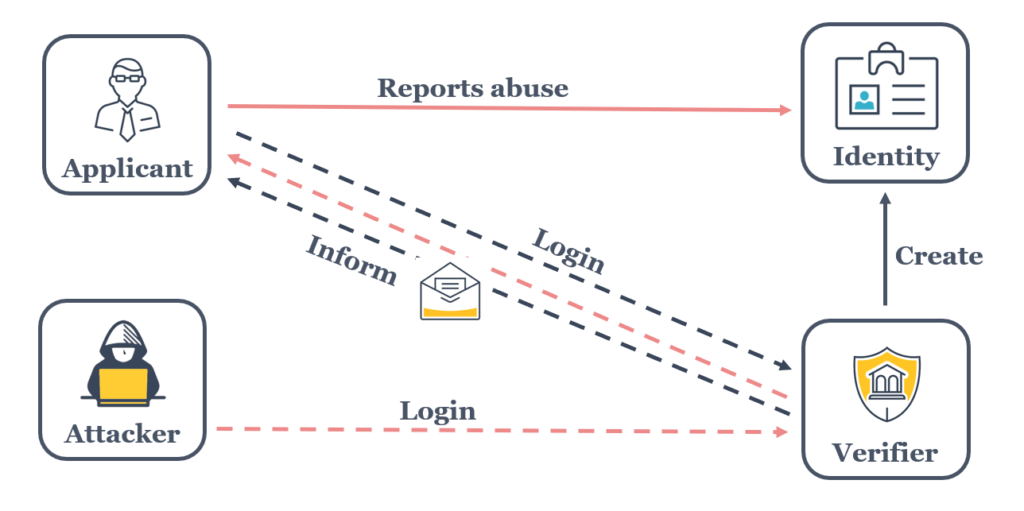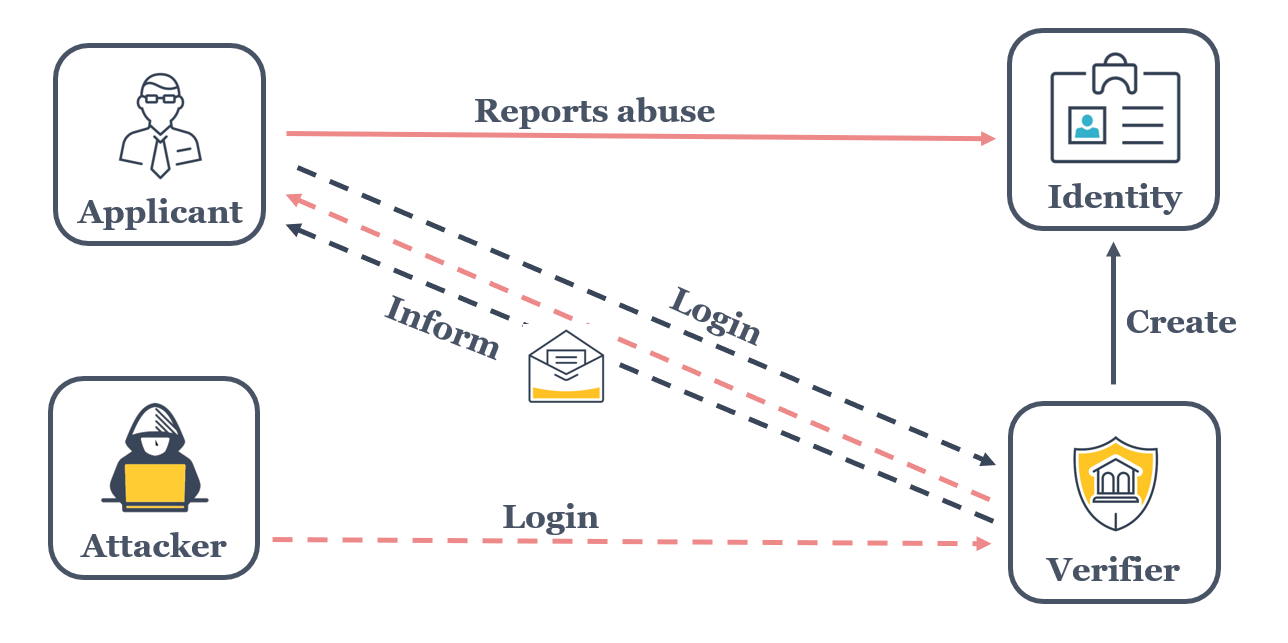 If the true owner of the identity does not recognize the login activity, a potentially malicious logon can be reported. With identity theft, every minute counts! A security event should lead to immediate manual or automated actions. SB supports automated account lock or session termination via a rule based action framework.
Request a
live demonstration
Our product and security experts will provide you a one-two-one meeting to answer all your questions.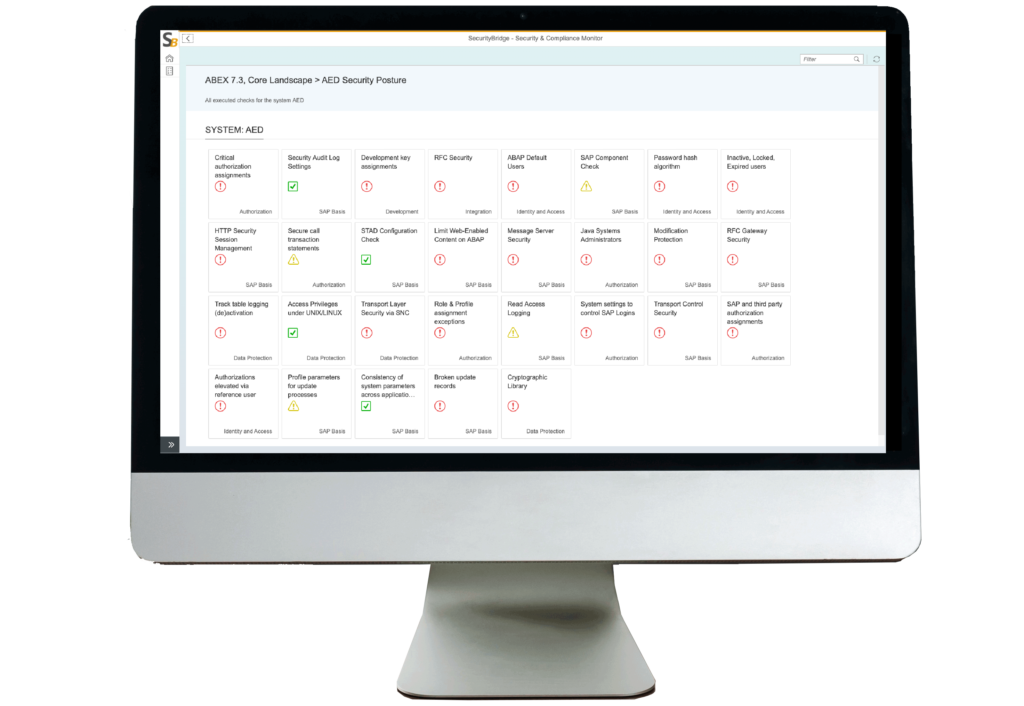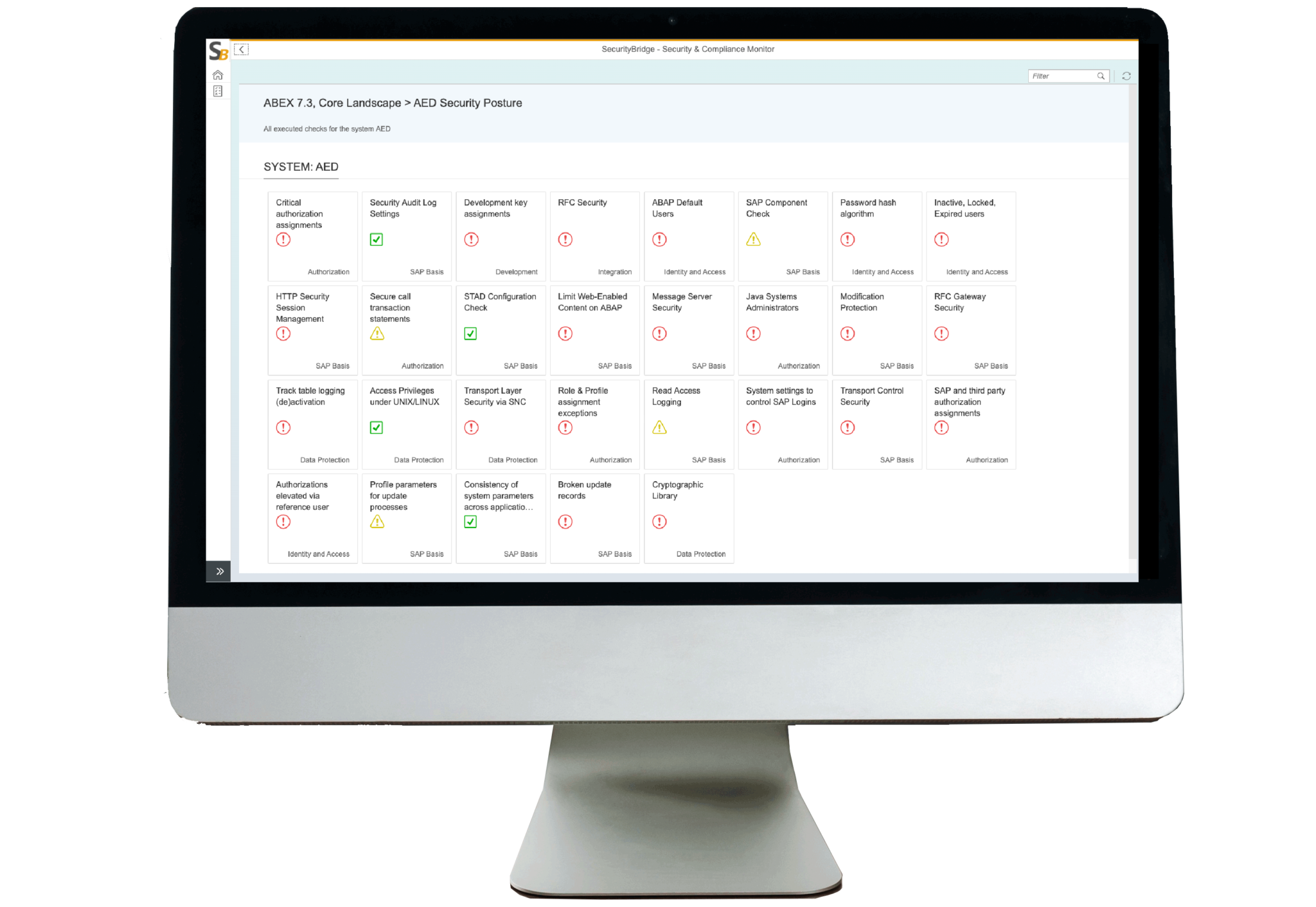 See SecurityBridge in action.
Identity protection advice
SAP Identity theft is when someone steals your account details and uses them to execute unauthorized transactions on your behalf. Identity theft is one of the fastest growing crimes in the world today. Enterprises should educate their users on some basic rules to help protect their identities. A few basic examples include: