As a leading cybersecurity company, we pride ourselves on our clients and partner network. Partnering with SecurityBridge is an enriching experience that benefits both parties. We understand our partners' needs and challenges and strive to offer customized solutions to meet every company's specific requirements.  


What is in our Partner Network?
Our partner network is a program committed to delivering partners with simple, predictable, and profitable experiences. As a leading cybersecurity company for SAP systems, we rely on our partners for feedback as a part of our customer-centric and partner-centric values. We count on exemplary partners all around the world. Our extensive network allows us to provide SAP security services to customers all around the globe and add extra services to our portfolio.
How to become a SecurityBridge partner
Becoming a SecurityBridge partner comes with many added benefits:   
Partner Portal  

 
Global Partner Updates 

 
Training & Support  

 
Collaborative Marketing and more 

 
As a company, we are deeply committed to our customers and partners. That is why we always seek to improve our offerings and collaborate when possible. Our goal is to help your customers secure their SAP systems with the world's only fully integrated SAP cybersecurity solution for SAP systems. We strive to help you as a partner in any way possible, including generating new revenue in one of our partner offerings.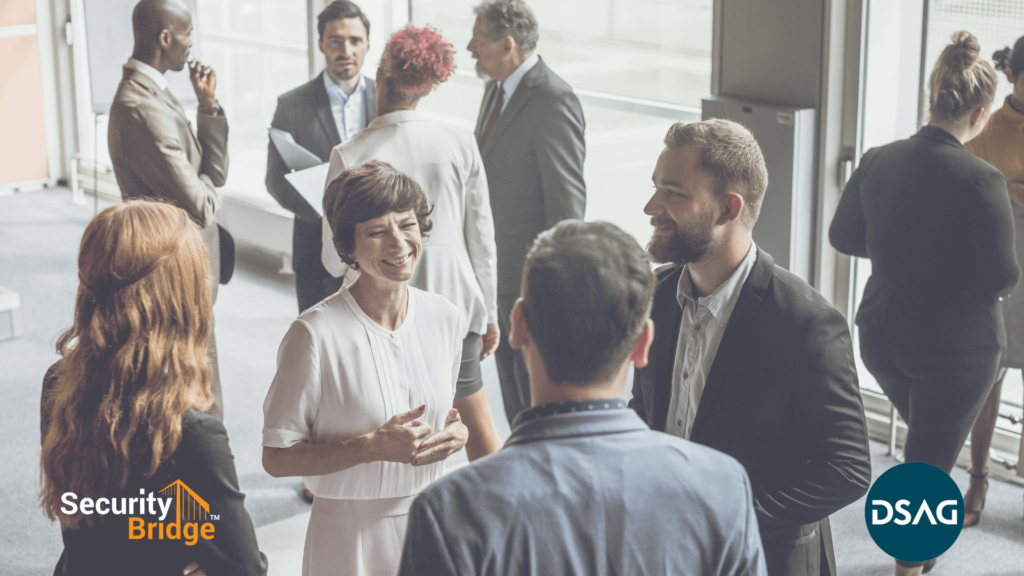 SecurityBridge at the DSAG22
Together with its partner, Fortinet, the SAP Security specialist company will present how to close the gap between SAP and network security in Leipzig.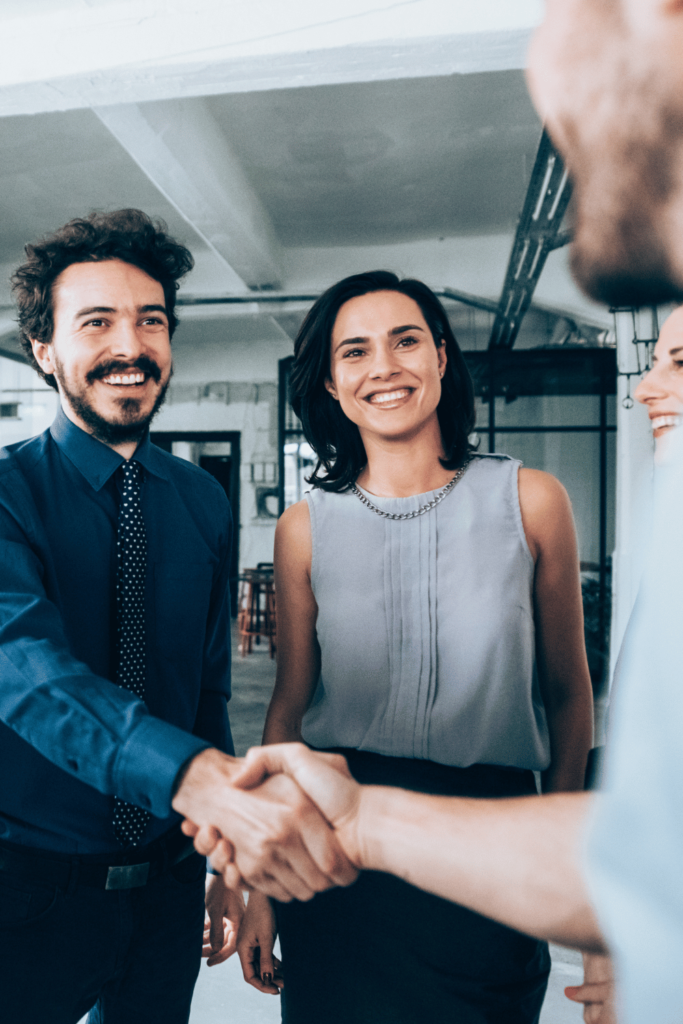 3 Different Partner Programs to choose from
We invite you to consider joining our Partner ecosystem, which can provide security measures for your customers' SAP systems and custom code. This partnership presents an opportunity to tap into a market with substantial growth potential and offer advanced security solutions for SAP customers while generating revenue. 
Reseller
In this partnership type, you can select to either directly sell the SecurityBridge platform or refer us to an organization, for us to take care of all the necessary resources to deliver SecurityBridge. You will not be required to provide any sales or technical services. 
Service Partner
This partnership type will work better for you if you possess SAP skills within your organization. If you prefer a more involved level of engagement that includes both, sales and technical expertise, and ongoing support, this is the perfect match for you. We would be happy to provide resources to assist you through training, sales, and technical support continuously. 
Hosting
Lastly, this partnership type focuses on managed services, which are rapidly expanding in our partnership program. With this partnership, you can host and manage the SecurityBridge Platform. This opportunity to provide your clients with the most advanced security platform available will give you a significant competitive edge. Also, you will provide your clients with a detailed analysis of their security posture and guidance for remediation and actionable insights. 
Together with its partner, Fortinet, the SAP Security specialist company will present how to close the gap between SAP and network security in Leipzig.
SAP security provider SecurityBridge—now operating in the U.S.—today announced the full integration of its SAP Security Platform with the Microsoft Sentinel cloud-native Security Information and Event Manager (SIEM) platform and its membership to MISA. SecurityBridge was nominated to MISA because of the integration of its SAP Controller to the Microsoft Sentinel dashboard. SecurityBridge is a Smart Data Adapter that significantly simplifies security monitoring of critical and highly specific business applications.
cbs Corporate Business Solutions, a premium management consultancy, and cloud services provider with a focus on the manufacturing industry, and SecurityBridge, the leading provider of an SAP Security platform solution, have announced a partnership to meet the growing demand for comprehensive and reliable service offerings in the field of SAP Security for international SAP clients.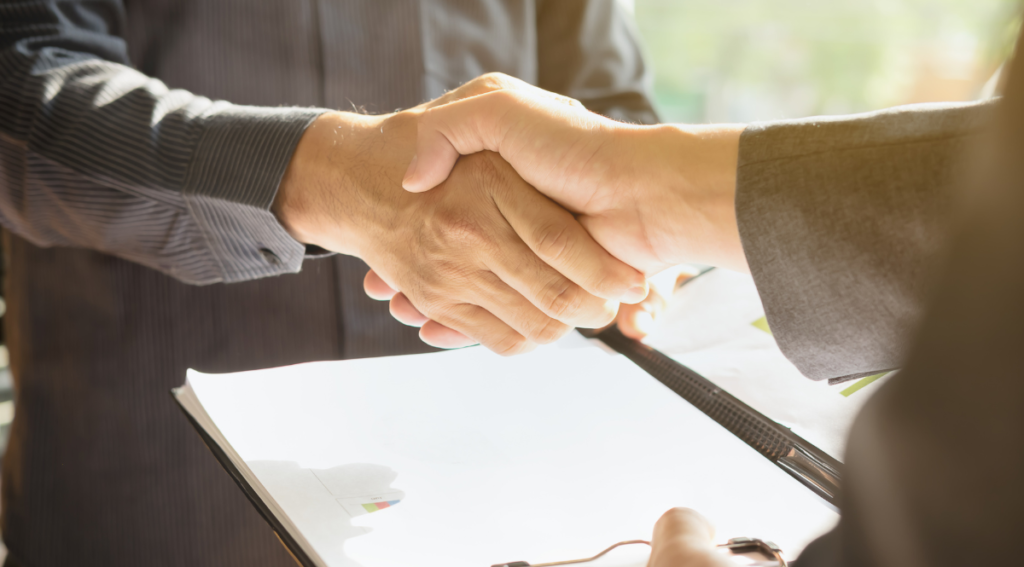 Do you want to learn more about our Partner Network?
Become an SAP Security Partner and let's grow together!
How many different Partner Programs does SecurityBridge offer?
SecurityBridge offers 3 different Partner Programs: Reseller, Service Partner and Hosting.
Why should a company partner with SecurityBridge?
Here at SecurityBridge, we focus on using the opportunity of partnerships' instauration. We aim to lay the foundations for a common path and achieve our shared goals. The Partner Program focuses on providing partners with an uncomplicated, reliable, and financially rewarding experience. 
How many partners does SecurityBridge have?
We have successfully onboarded 33 new partners in the past two years. 
What is SecurityBridge's customer retention rate?
Our customer retention rate has been 100% since 2015. 
How do customers rate SecurityBridge's support?
Our clients rate SecurityBridge's support 4.9/5. 
How SecurityBridge Supports NIST CSF in SAP Environments
Download the White Paper "Bridging the Gap - How SecurityBridge Supports NIST CSF in SAP Environments". Learn how choosing the right tool can significantly shorten the journey of NIST CSF adoption and improve the security posture of SAP environments.
Which cybersecurity framework is the best fit for SAP application security?
Download the White Paper "Which cybersecurity framework is the best fit for SAP application security?" to learn more about the available frameworks, the challenges when adopting a framework, and more.
Your Road to SAP Security
Download the White Paper "YOUR ROAD TO SAP SECURITY" to learn about the major milestones towards increasing the cybersecurity posture of your SAP systems.
Top mistakes to avoid in SAP security
Within this whitepaper you will learn about the key mistakes that can be avoided when it comes to SAP Security. History has shown that many companies have suffered from cyber incidents, moreover, not all incidents are reported or have been made available to the public.
SAP Security Product Comparison Report
Download the SAP Security Product Comparison Report and understand that holistic security for SAP can be delivered by a single solution.
How remote working affects your SAP security posture
Remote work is posing new challenges to companies' SAP security posture. In our webinar on May 7th, we showcased a potential attack on an SAP system, using techniques which are common tools among hackers. Using a password spray attack, we first tried to gain access to the system and subsequently extracted the password hashes of all users.