Interfaces: a major concern for SAP S4/HANA transformations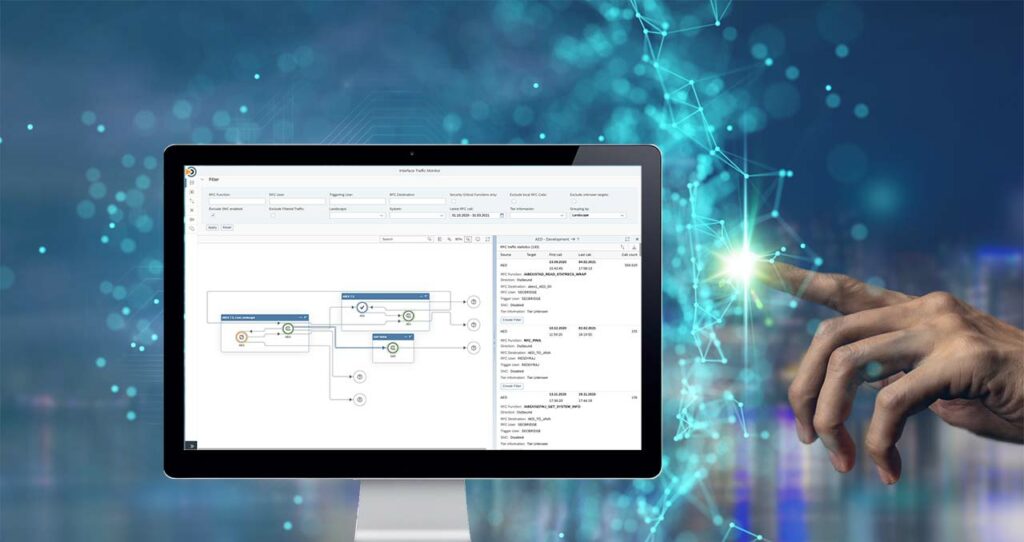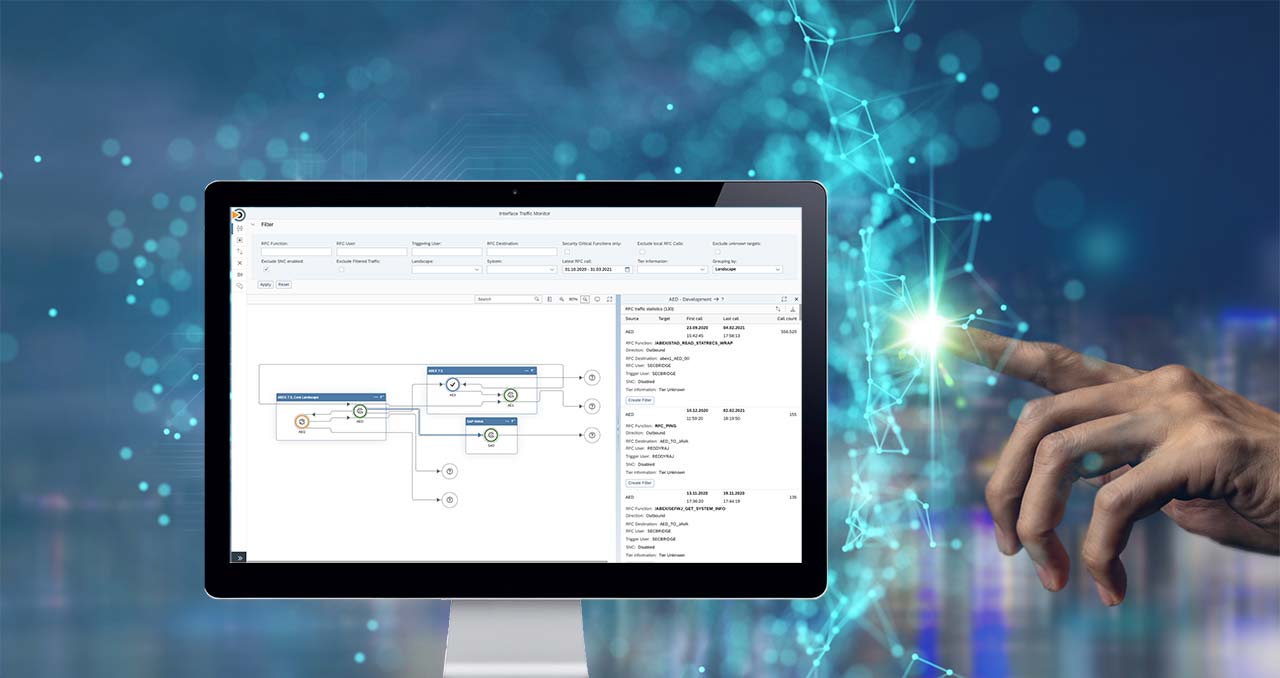 Enable security by design. An S/4 project is often classified as a milestone to ensure lessons learned from the past are actually enforced, bottom-up. Interfaces that ran insecure for many years can now be identified and remediated.
Housekeeping. The number of communication channels across your landscape may have become polluted over many years. RFC destinations no longer responding or not in use should be decommissioned
Review your interface authorizations. Often we identify that communication channels use dialog users, or systems users have privileged access rights. As part of a transformation project, it is key to reduce the attack surface to an absolute minimum.
Interfaces and S4/HANA transformations
A wave of progressive technology developments such as cloud, social media, mobility and in-memory computing have positively impacted business processes, organizational workflows, business models and have provided innovations that have enriched capabilities to the overall business strategy. This technological revolution is increasing the demand on IT organizations, but its effects are not limited to IT. Leading German software technology company, SAP, has responded to its customer demands by majorly enhancing the SAP Business Suite, now powered by S4/HANA. Existing SAP customers running e.g. R/3 benefit considerably from the migration to S/4HANA.
SAP S4/HANA is the latest generation of SAP NetWeaver ABAP/JAVA systems based on the SAP HANA database, and the term database should really be considered an understatement. It's characterized by in-memory computing, streamlined transactions, a better user experience, combined with light-speed data processing and new functionality. Customers combine these new technologies, with strategic insights to unlock new opportunities, evolve business processes, or solve previously intractable challenges.
Well prepared, winning the game
Before unleashing the power of SAP S4/HANA, customers already running SAP need to perform an upgrade of their SAP NetWeaver installation, unless deciding on a green- or brownfield implementation. Two-thirds of an SAP S4/HANA upgrade, a so-called migration project consists of "Preparation".

The prerequisite for an effective S4/HANA migration phase is a clean and well-prepared environment. For "brown-field" migration approaches in particular, this is a challenge, as they have been formed over many years. Getting insight is key. Customers therefore need to create a detailed understanding of what is used today, and what is ideal for the future system architecture and operations, before shedding unnecessary weight.
In addition to analyzing the business processes, and customers' codebase, understanding the SAP interfaces is crucial. Most critical business transactions are performed by machine-to-machine connections. In preparing for S4/HANA upgrades, the IT-Team needs to answer the following questions:
Which interfaces exist, and which systems are connected? (SAP, non-SAP)
Which interfaces are still in use? What is their business purpose, and which data is being transferred?
Is the communication State of the Art secured according to internal or external regulations?
For organizations maintaining a complex integration landscape, running multiple system lines for distinct SAP modules such as  ERP, SRM, CRM and HCM, answering these questions isn't easy.
IT-experts have to work through a list of existing RFC connections, analyzing their target and the distinct business purpose. Digging deeper to the next level will require technical analysis of data in transfer. Key questions would be: Is the connection still in use, and how frequently is it used? Helpful to know is: which business data is exchanged and which remote functions and user credentials are used? Gathering and analyzing this information is a time consuming and extensive task, involving mainly manual effort.
S4/HANA: Find the answers that you are looking for
Based on our customers' feedback we realized that the SecurityBridge Interface Traffic Monitor provides the needed answers and allows our customers to maintain interface governance before and also after the SAP S4/HANA migration project.
The SecurityBridge Interface Traffic Monitor combines all key requirements in one view without additional configuration.
Transparent graphical overview of all systems (SAP and non-SAP) and all connections
RFC traffic statistics for all connections and communications
Detailed technical description of all calls
You may also like this post
Latest addition to the SecurityBridge suite is a fully integrated interface monitor, which visualizes RFC interface connectivity across your SAP landscape. Through a bird's eye view security critical traffic and vulnerable interfaces can easily be spotted.
Find recent Security Advisories for SAP©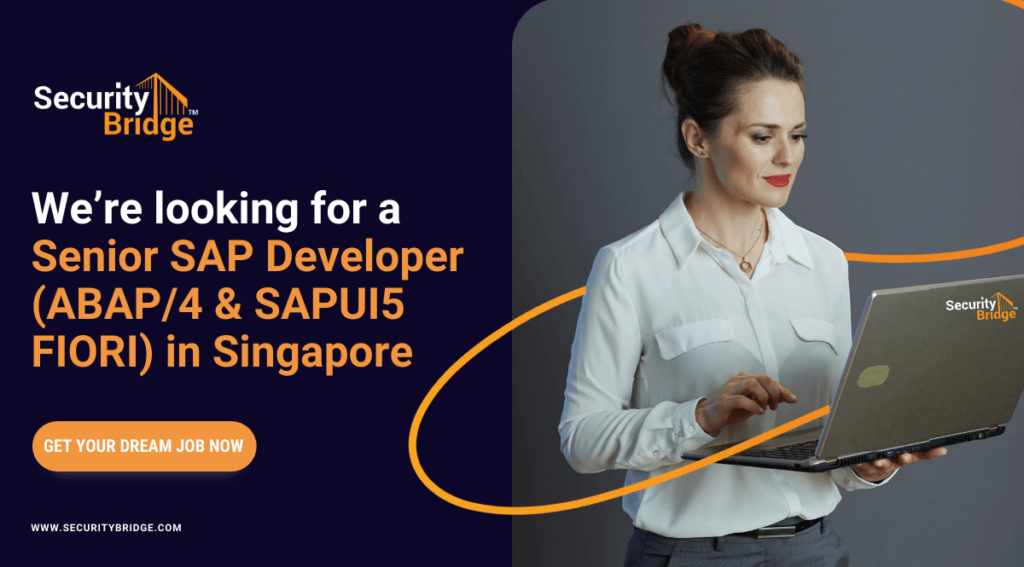 As a Senior SAP Developer, you will be responsible for designing, developing, and maintaining SAP solutions while leading and guiding a team of developers. You will play a crucial role in the development of standard products, and your technical expertise and communication skills will be instrumental in ensuring the success of our projects. This role demands strong leadership, technical acumen, and the ability to collaborate effectively in an international development team.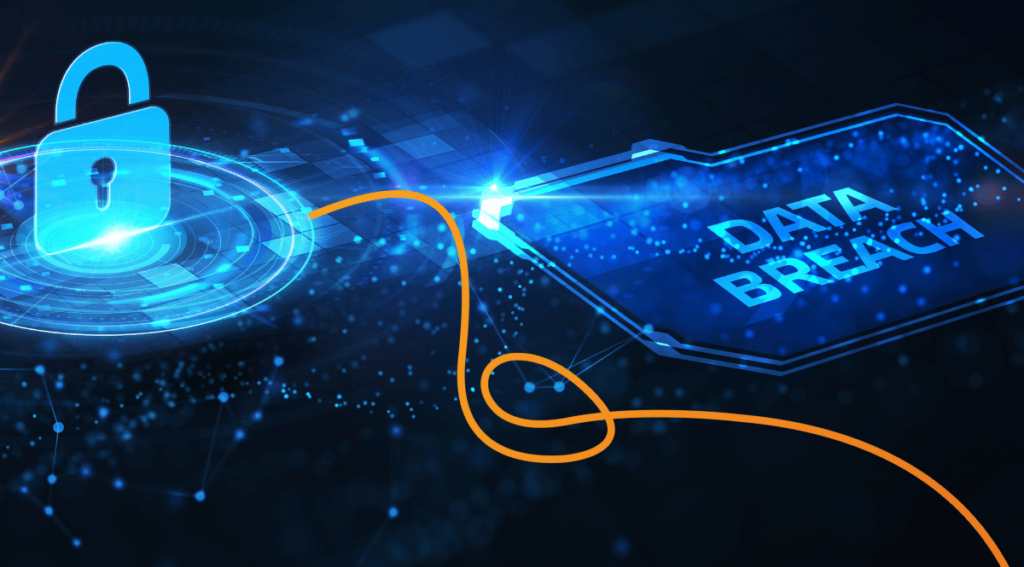 Earlier this year, IBM presented its 18th edition of 'The Cost of a Data Breach Report' (you can find it here). This publication provides detailed and valuable insights into various factors related to data breaches. It is based on research carried out at 553 impacted organizations - any IT security professional should check it out. In this article, we will highlight some of this report's findings and bring them into the context of SAP security.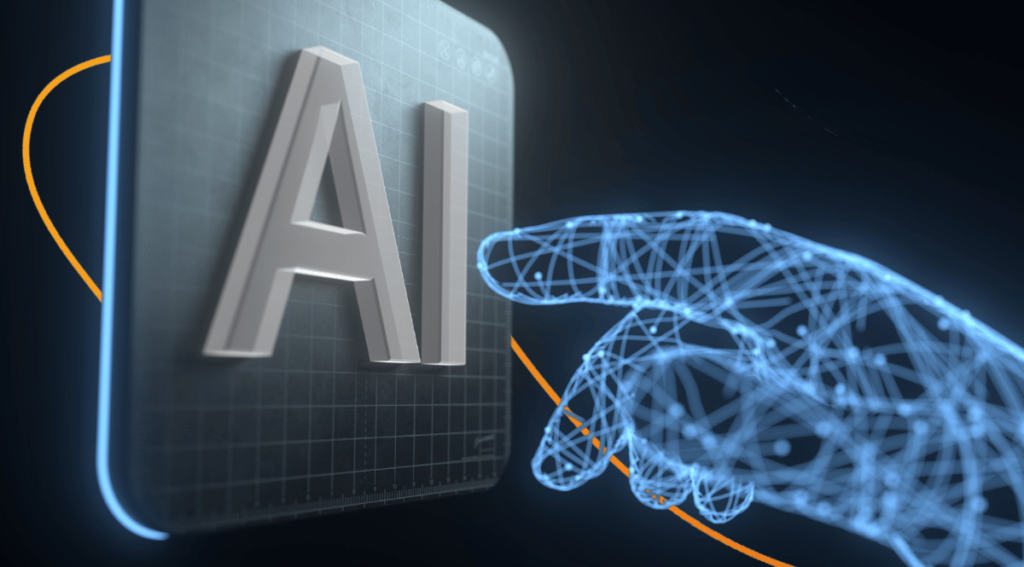 This blog explores AI's role in SAP Security, security platform challenges and the need for system hardening.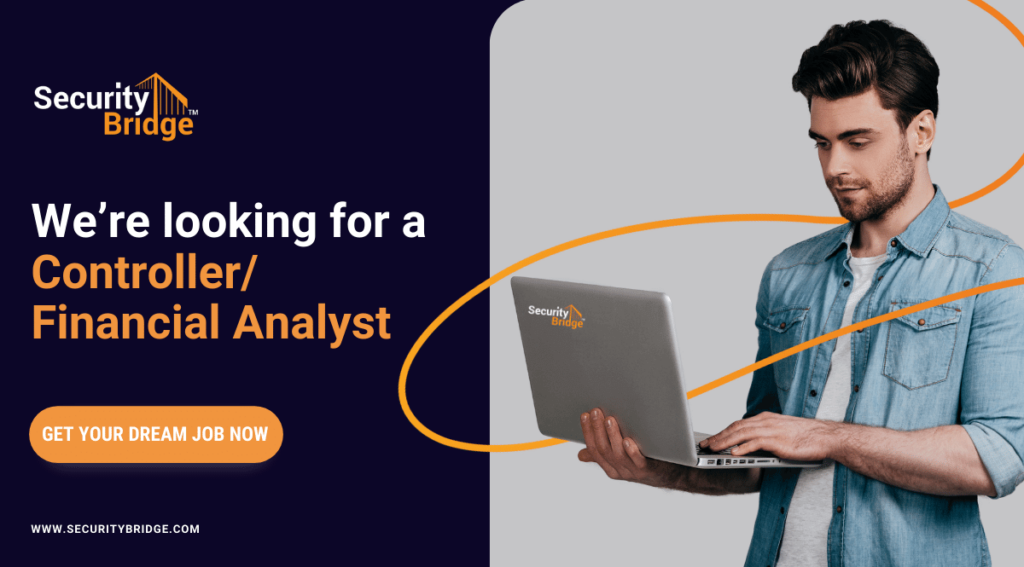 As a Controller/Financial Analyst at SecurityBridge, you will play a crucial role in managing and optimizing financial processes, ensuring accurate reporting, and providing strategic financial insights. This is an exciting opportunity for a detail-oriented professional to contribute to the financial success of the fastest-growing cybersecurity provider for SAP systems.