SecurityBridge partners with Cybersecurity Expert TCSS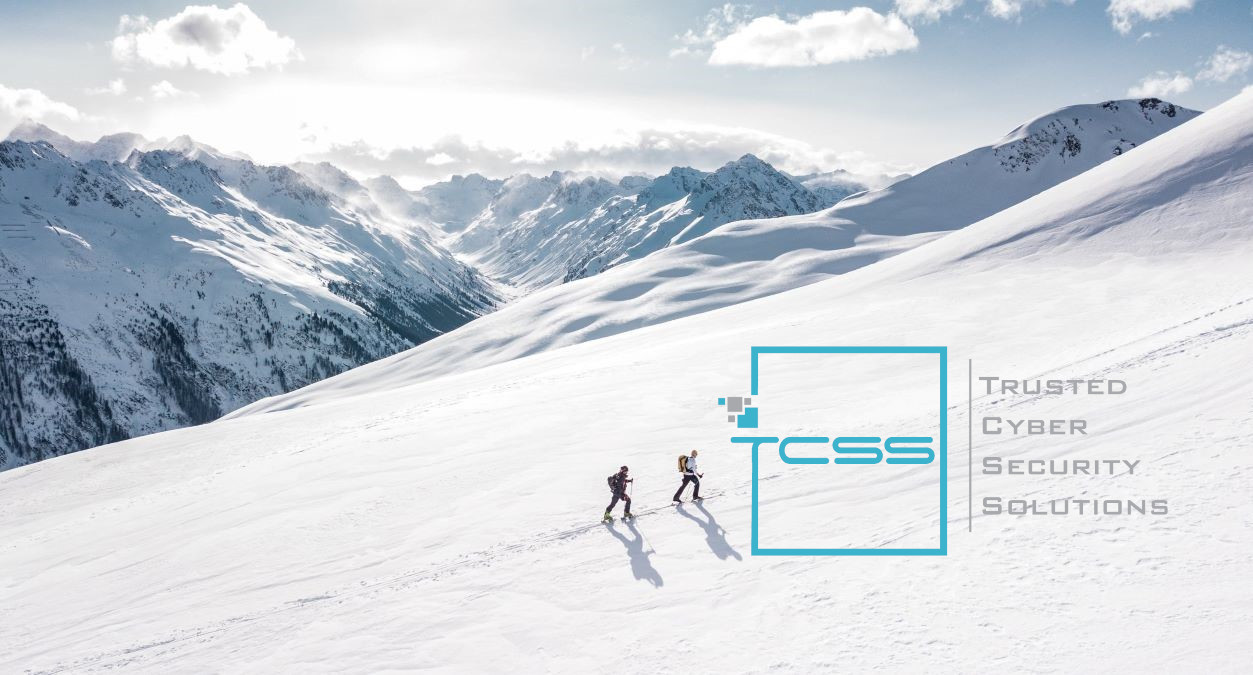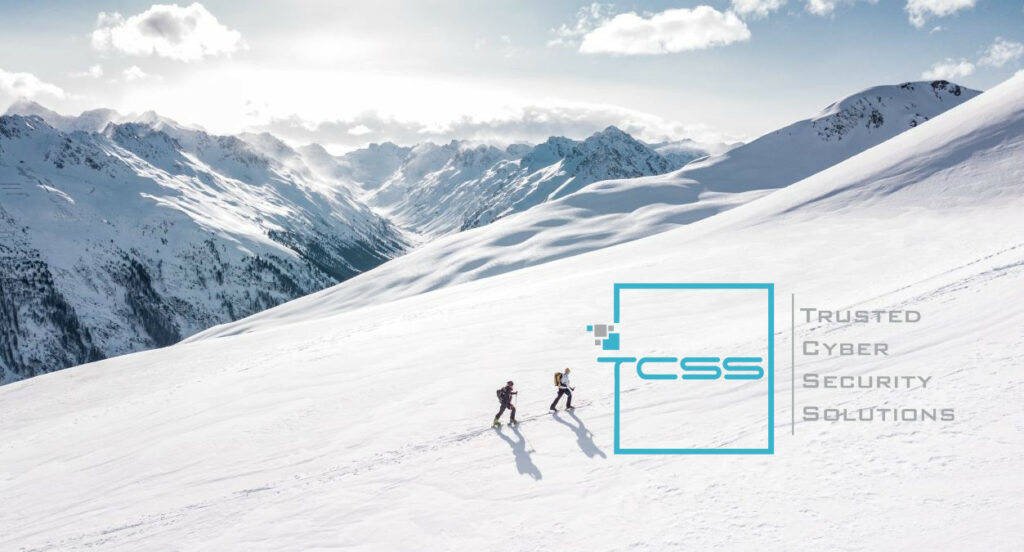 Helping organizations in Austria to secure and monitor their SAP systems with TCSS
Trusted Cyber Security Solutions GmbH (TCSS) and Security Bridge, provider of the world's first and only seamlessly integrated SAP security platform announced today that the companies have entered a strategic partnership that will help Austrian companies protecting their SAP systems effectively against cybercrime.
The agreement brings together the cybersecurity consulting expertise of TCSS and the advanced technology of the SecurityBridge platform to provide next level SAP security for the Austrian market.
Dr. Robert Herscovici, Managing Director of TCSS: "SecurityBridge offers a leading, seamlessly integrated platform that enables our customers to manage and secure their SAP Systems with their existing SAP staff quickly and effectively."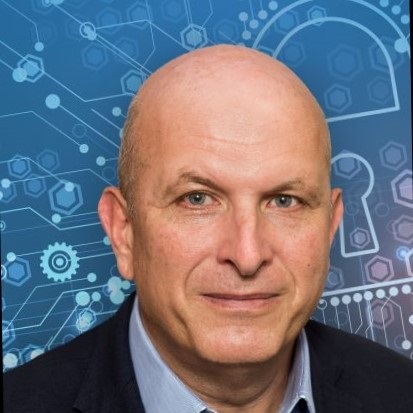 Managing Director of TCSS
SAP platforms are at the very heart of many organisations and are storing vital enterprise data. Yet SAP security is often neglected, and systems are often not secured by dedicated cyber security tools. Now customers can secure their crown jewels in SAP with a combined solution that is up and running within a few hours and is locally supported by TCSS.
Christoph Nagy, CEO of SecurityBridge: "We see a rising number of SAP systems being attacked targeting the enterprise critical assets. By utilizing the most advanced technology, local partners such as TCSS can provide the best possible cyber security solution, delivering a one-stop-shop experience for SAP customers."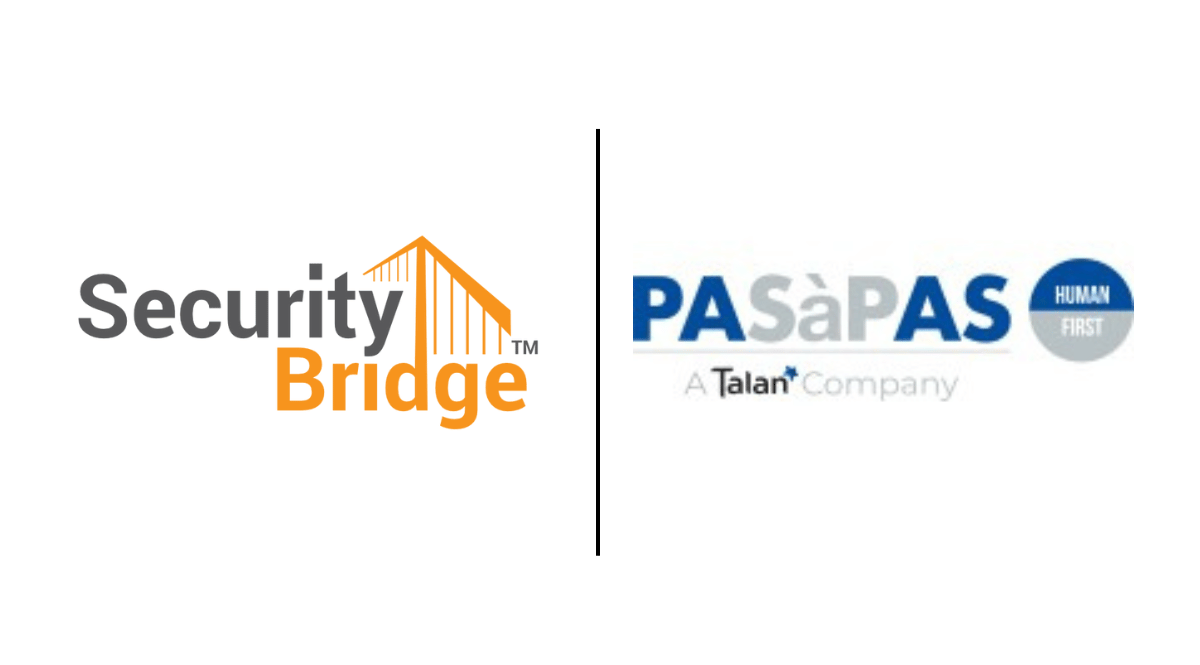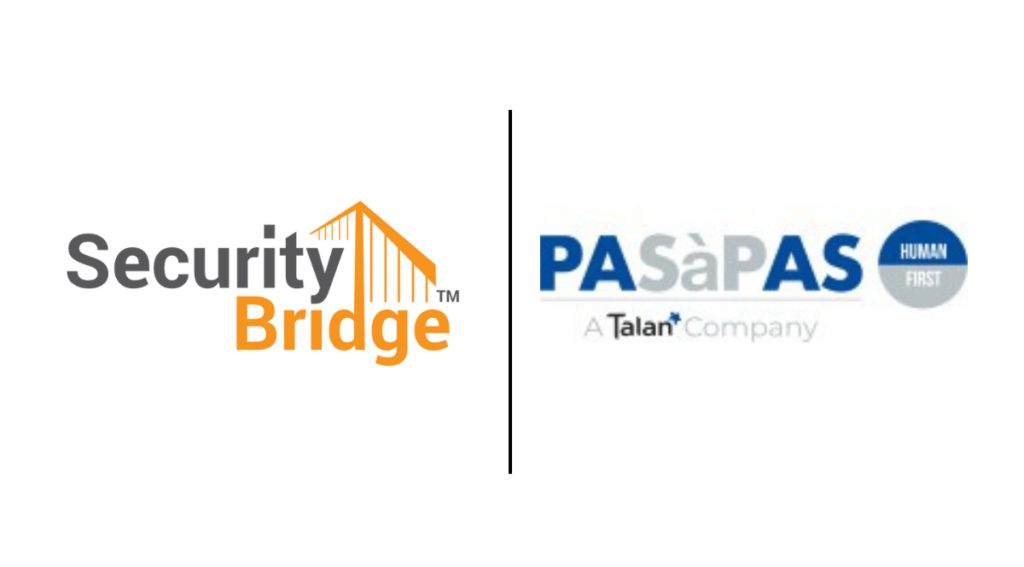 PASàPAS will continue to leverage and install the SecurityBridge platform for SAP to help more SME organizations understand and mitigate SAP Security risks.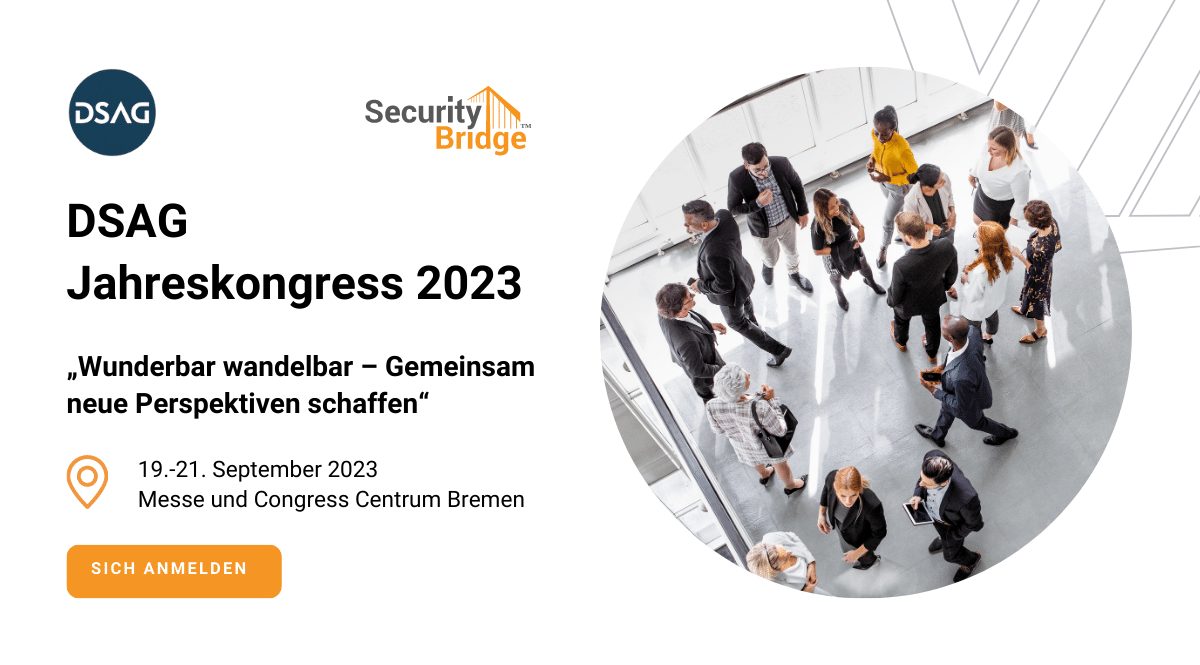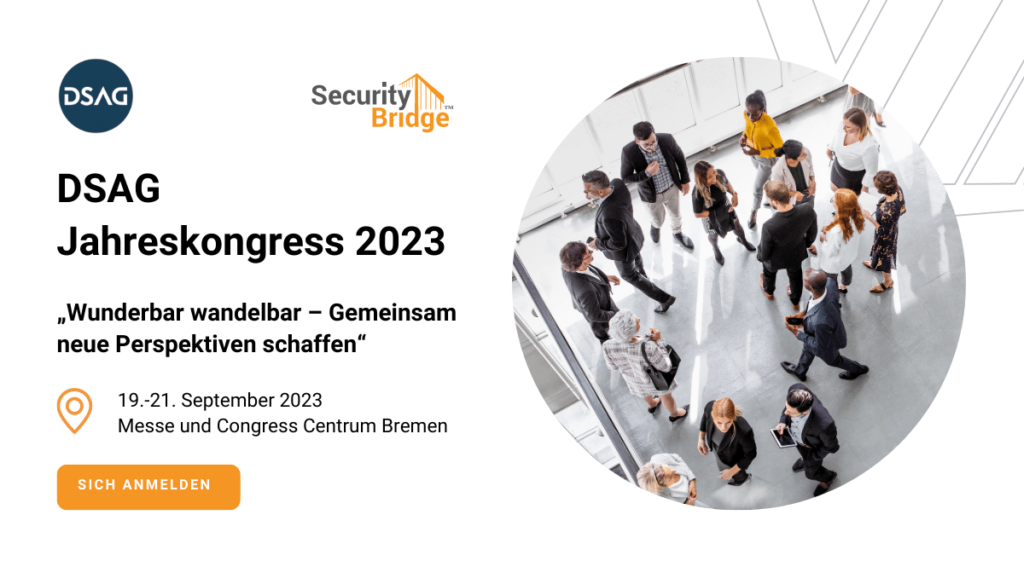 Alles verändert sich, nichts bleibt wie es ist, die heutige Zeit setzt Flexibilität voraus. Entsprechend wandelbar präsentieren sich DSAG, SAP und das gesamte Ökosystem. Diese Wandlungsfähigkeit steht auch im Fokus des DSAG-Jahreskongress 2023 vom 19.-21. September 2023 in Bremen. Unter dem Motto "Wunderbar wandelbar – Gemeinsam neue Perspektiven schaffen" freut sich die DSAG wieder darauf, mehr als 5.000 Teilnehmende zu begrüßen. Wagen Sie gemeinsam mit der Interessenvertretung den Blick durch das Kaleidoskop und finden Sie den richtigen Dreh, um zu neuen Blickwinkeln zu gelangen und Veränderungen zu gestalten.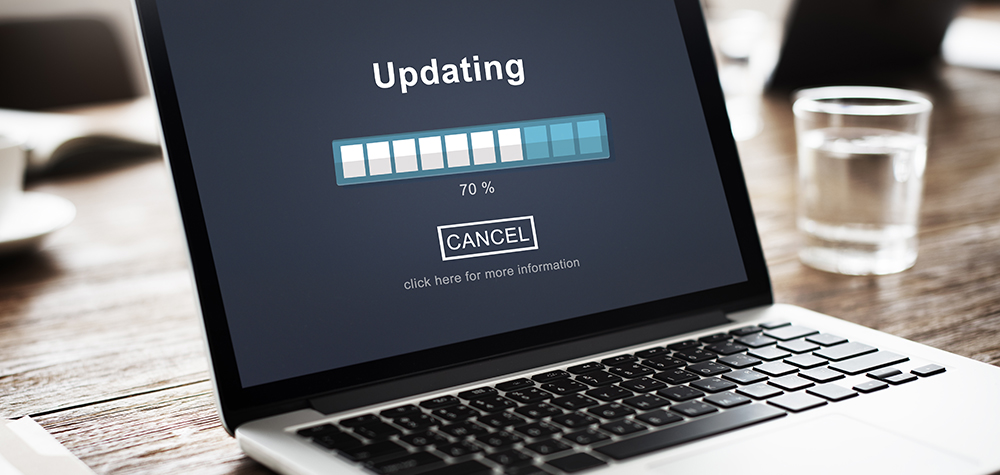 Today is another SAP Security Patch Day. In May 2023, the SAP Response Team released 20 SAP Security Notes, including Evergreen 2622660 Security updates for the browser control Google Chromium delivered with SAP Business Client with HotNews priority. Besides two updated Notes, SAP Security Patch Day May 2023, contains 18 new security updates for the vast SAP Product portfolio while the majority relates to SAP Business Objects.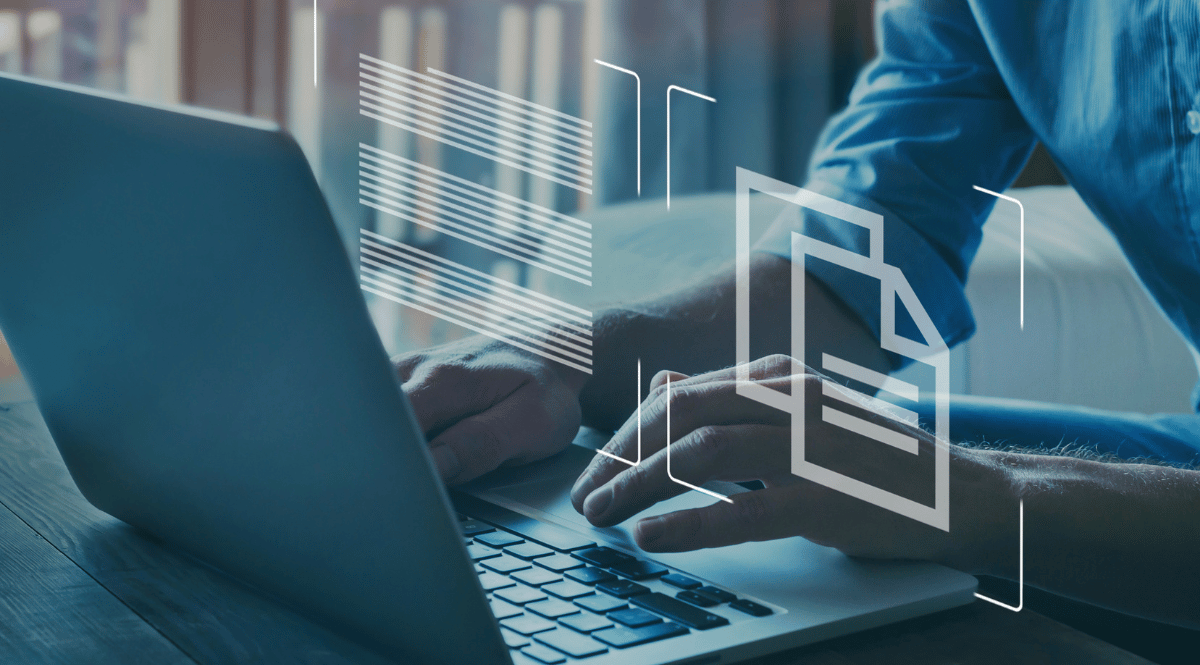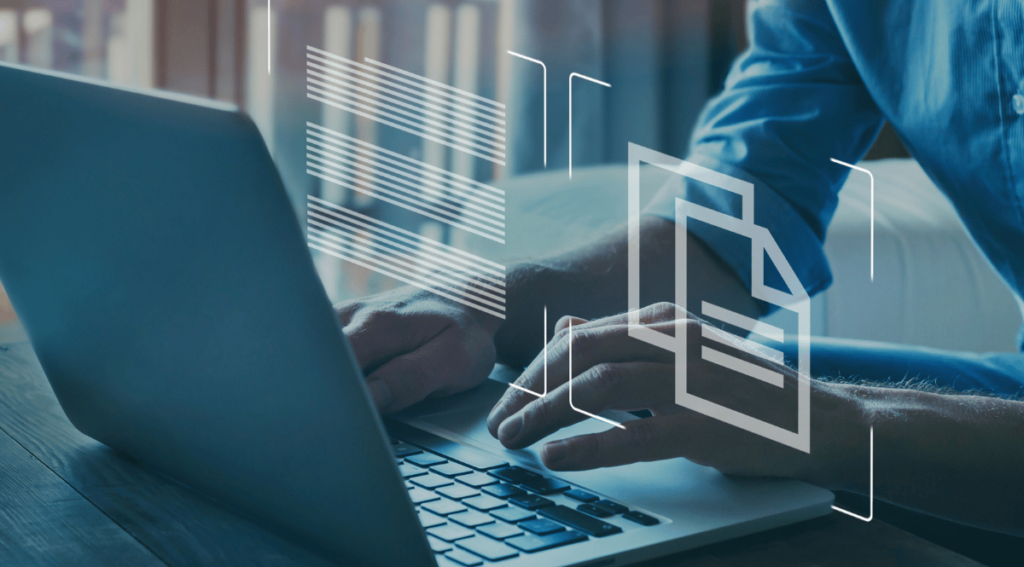 SAP developers know that ABAP/4 (Advanced Business Application Programming) is not immune to security vulnerabilities like any other programming language. One significant security risk associated with SAP ABAP is directory traversal vulnerability. In this blog post, we will discuss what a directory traversal vulnerability is, why it is a problem for SAP customers, how it can be exploited, and what measures to take to prevent it.