SecurityBridge
Designed for Security
SAP security information directly available, on any device.
Powerful investigation functions are optimized for desktop usage, but critical security alerts must be accessible wherever you go, at any time.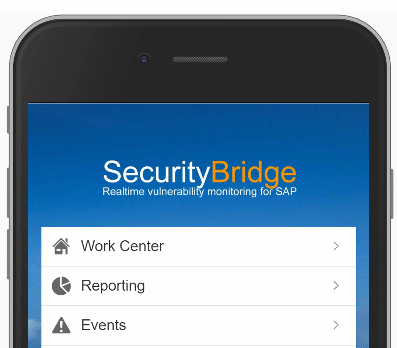 SecurityBridge
Works on desktop and mobile devices.
Utilize the power of SAP Fiori®
The SecurityBridge Event Monitor adapts to whatever device you use. All features have been optimized for mobile and desktop usage. We make use of SAPUI5 to deliver an SAP Fiori®-like user experience, shipping a modern and intuitive UI for Security Experts.
Never miss an important security alert!
Numerous studies have shown that unauthorized data extraction can be financially devastating for any organization. Since GDPR became effective on 25th May 2018, painfully high penalties have been introduced. To mitigate that risk you can now protect your organization from being unaware of data loss.
Simplify complex topics using the Work Center view. It provides an instant overview of security information across your entire landscape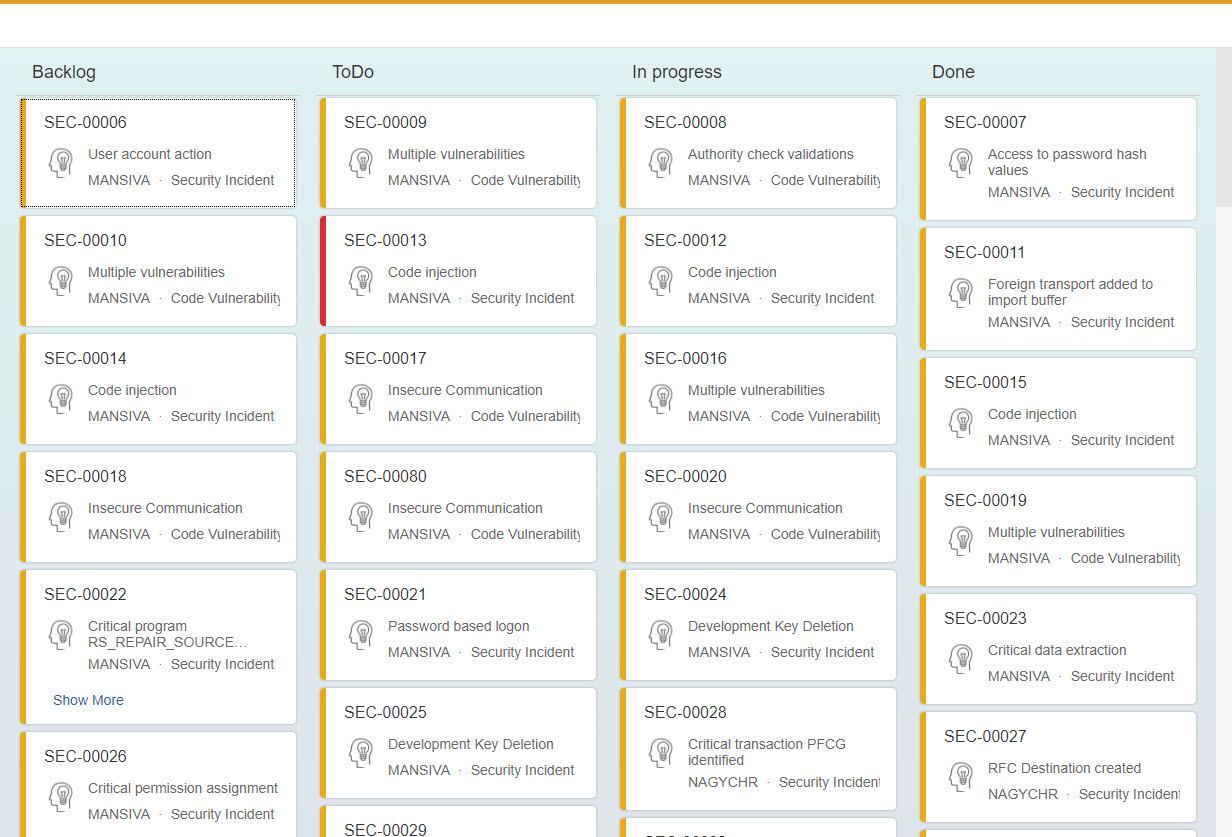 Security incidents are visualised on a Kanban board. All details are just one click away.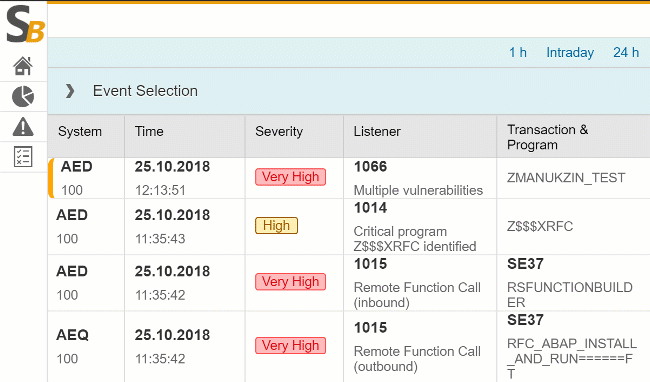 Convert security alerts into security incidents by drag and dropping alerts into an incident basket.