SAP Security Product Comparison Report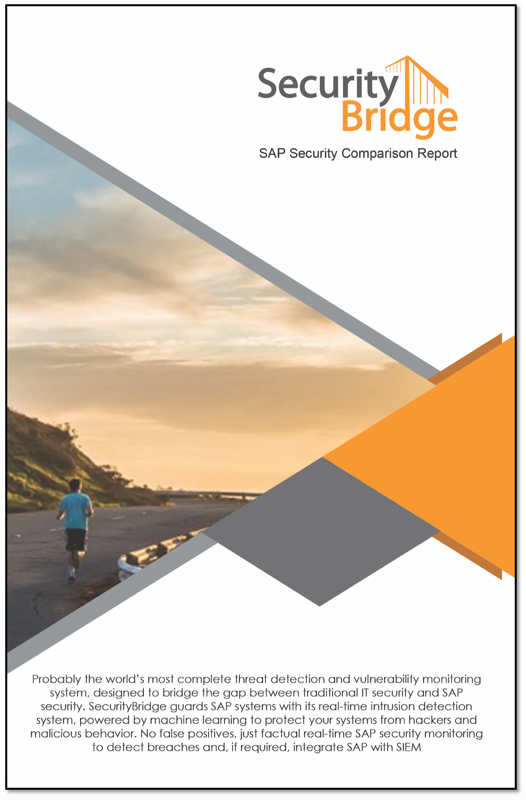 SecurityBridge's unique technology enables organizations to have realtime actionable intelligence with no false positives so that threats can be remediated before any harm is done. Business critical applications and custom code are monitored in realtime across cloud and on-premise deployments.
Download the Product Comparison Report and understand that holistic security for SAP can be delivered by a single solution.