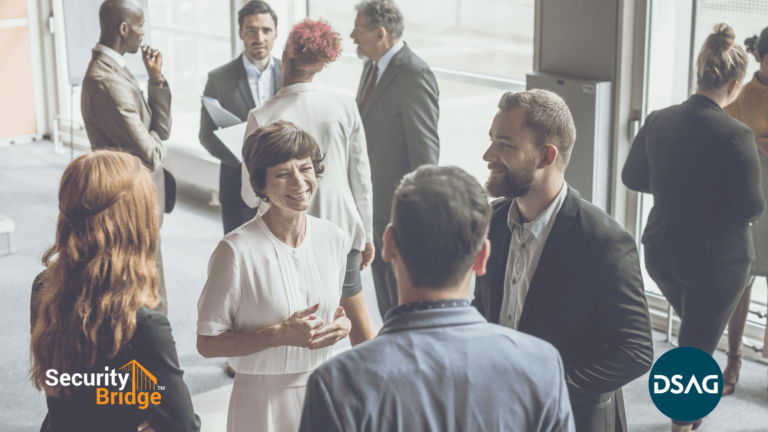 SecurityBridge at the DSAG
Together with its partner, Fortinet, the SAP Security specialist company will present how to close the gap between SAP and network security in Leipzig.
Ingolstadt, September 13, 2022 – Many SAP user companies are currently busy integrating cloud and non-SAP applications. As a result, complexity is increasing; IT landscapes are becoming even more indifferent due to new interfaces, and risks are rising disproportionately. At the DSAG Annual Congress 2022, SecurityBridge will be at booth H4, showcasing how its SAP-integrated security solution keeps pace with the growing attack surface and provides a high level of protection against internal and external attacks. The latest results of their cooperation with Fortinet will also be presented in Leipzig.
At the DSAG Annual Congress, security specialist SecurityBridge will provide information on all areas of cybersecurity for SAP covered by its security platform: Threat Detection & SIEM Integration, Vulnerability Management, Violation Management, Patch Management, and Code Scanner.
According to a survey by SecurityBridge and US-based network security specialist Fortinet, SAP user companies now identify network protection and secure architecture as the largest deficits in their companies, followed by SAP Patch Management and sufficient hardening of SAP. Until now, IT security was based on a multi-layered security structure built like onion layers. However, the lines of a defense often exist in isolation and are not interconnected. This is why SecurityBridge and Fortinet agreed on a partnership in 2021. SecurityBridge became a Fortinet Fabric-Ready Technology Alliance Partner and started integrating its platform into the Fortinet Security Fabric.
Within the scope of customer projects and closing the gap between SAP and network security, both solutions will be brought together. At the DSAG Annual Congress, both companies will present the latest results of this integration using a customer use case at booth H4.
October 11-13, 2022 in Messe Leipzig, booth H4 – Leipzig, Germany
About SecurityBridge:  
SecurityBridge is an SAP Security Platform provider developing tools to extend the SAP
ecosystem. The company takes a radically different approach to traditional security solutions,
believing SAP applications and custom code will be infiltrated no matter how diligently security
hygiene is applied. In response to this belief, SecurityBridge created its integrated real-time
solution for constant monitoring. Powered by anomaly detection, the SecurityBridge platform
can differentiate between accurate results and false positives so that security teams can better
focus on real issues. For more information, please visit securitybridge.com.
More Information: 
NCMI GmbH // SecurityBridge 
Münchener Str. 49 
85051 Ingolstadt 
+49-841 93914840 
press@securitybridge.com 
www.securitybridge.com
Patricia Franco 
Global Marketing 
patricia.franco@securitybridge.com  
+49-841 93914840  
Press Office: 
Frank Zscheile 
Bergmannstr. 26, D-80339 München 
phone: + 49-89-5403 5114 
cellphone: 0177-377 24 77 
presse@agentur-auftakt.de 
www.agentur-auftakt.de 
Download the complete press release here (German)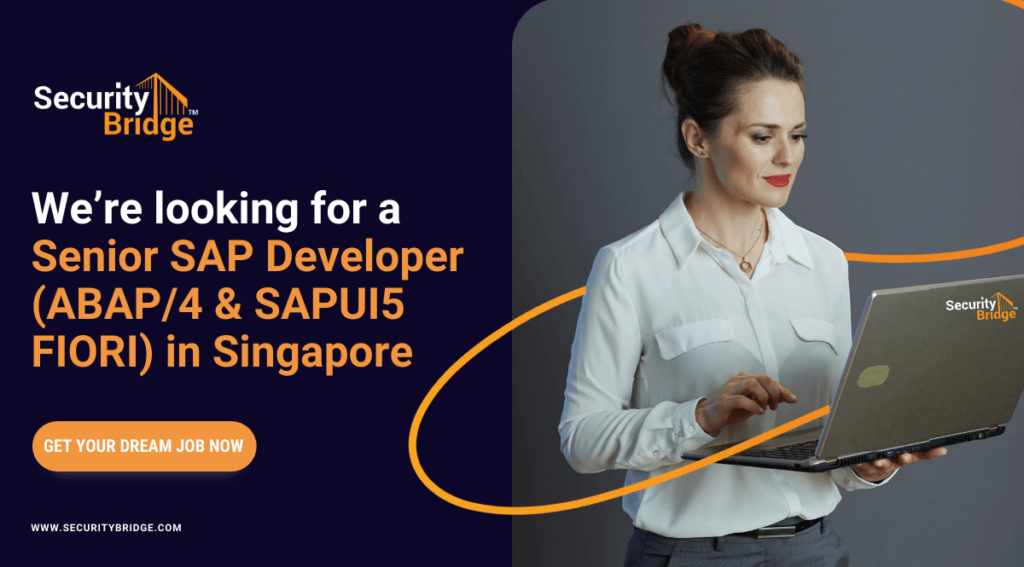 As a Senior SAP Developer, you will be responsible for designing, developing, and maintaining SAP solutions while leading and guiding a team of developers. You will play a crucial role in the development of standard products, and your technical expertise and communication skills will be instrumental in ensuring the success of our projects. This role demands strong leadership, technical acumen, and the ability to collaborate effectively in an international development team.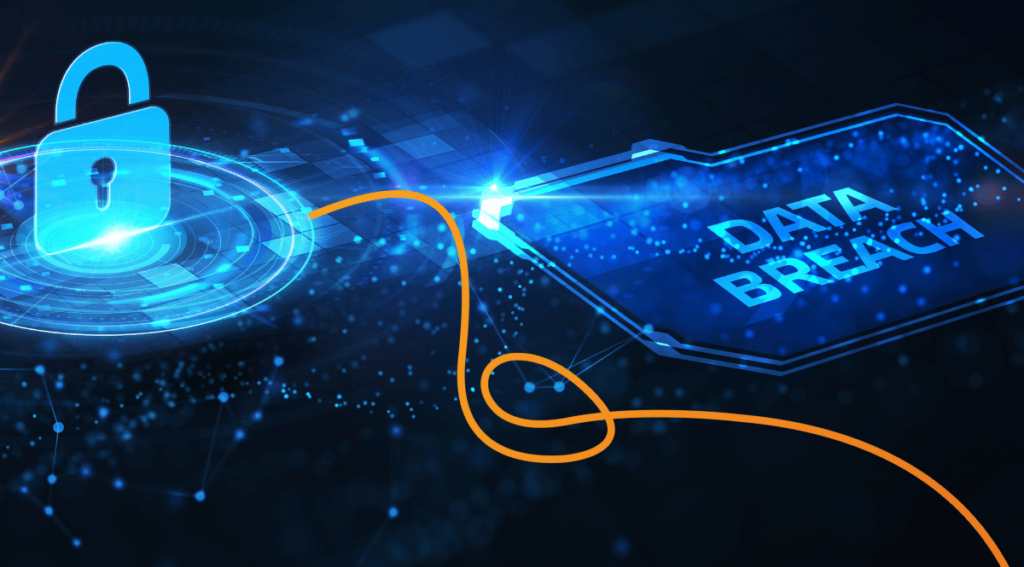 Earlier this year, IBM presented its 18th edition of 'The Cost of a Data Breach Report' (you can find it here). This publication provides detailed and valuable insights into various factors related to data breaches. It is based on research carried out at 553 impacted organizations - any IT security professional should check it out. In this article, we will highlight some of this report's findings and bring them into the context of SAP security.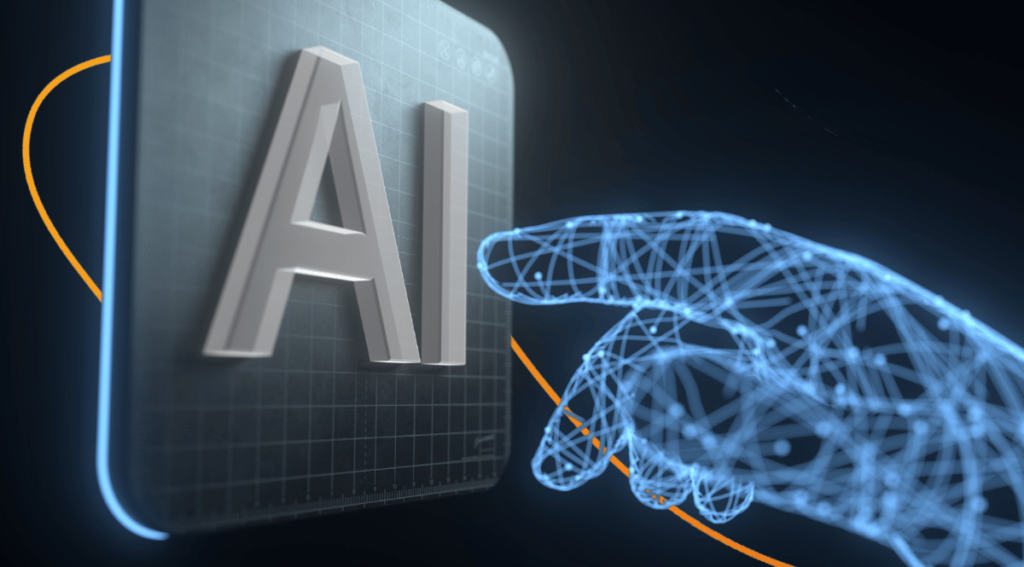 This blog explores AI's role in SAP Security, security platform challenges and the need for system hardening.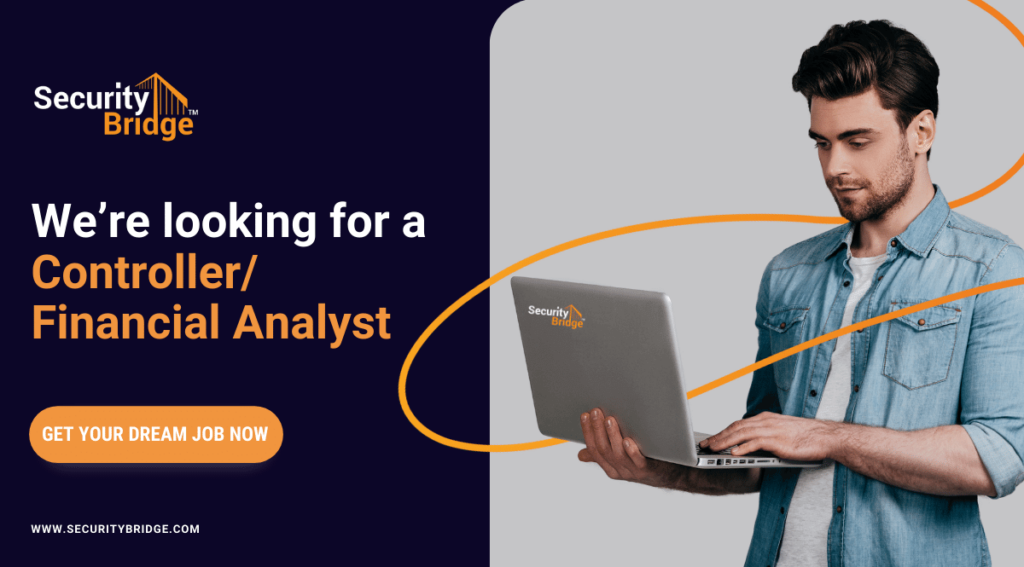 As a Controller/Financial Analyst at SecurityBridge, you will play a crucial role in managing and optimizing financial processes, ensuring accurate reporting, and providing strategic financial insights. This is an exciting opportunity for a detail-oriented professional to contribute to the financial success of the fastest-growing cybersecurity provider for SAP systems.